November 9, 2022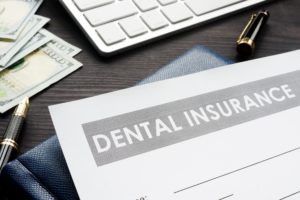 More Americans than ever have dental insurance, but less than 3% of people reach or exceed their annual limits. Every month you pay premiums for your dental benefits, so why not use them? Dental insurance can be confusing, but you don't have to throw money down the drain if you don't understand your policy. Here are 4 helpful tips to remember about your dental insurance in Sunnyvale to make the most of your investment.
1. Preventive Services are Covered 100%
Dental insurance focuses on preventive care because routine cleanings and checkups stop common oral health problems, like cavities and gum disease. Visiting your dentist every 6 months allows you to preserve your smile and reduce your long-term oral health expenses. Research has found that every $1 spent on prevention can save $50 on restorative services. You can use your insurance to see your dentist regularly after a copayment because preventive dentistry is covered 100%.
2. Restorative Services are Covered by Up to 80%
Many people admit to delaying dental work because they're concerned about the cost. You can use your dental insurance to prevent a small issue from turning into a big problem. After reaching your deductible, your insurance can pay up to 80% of common restorative procedures, like fillings, extractions, and root canals. You'll restore your oral health and avoid a costly dental emergency down the road for minimal out-of-pocket expense.
3. You Can Visit Any Dentist That Accepts Your Plan
Your dental insurance recommends choosing a dentist in Sunnyvale that's in their network to benefit from more coverage at the time of services. They have set rates with preferred dental offices for certain services to lower the amount you'll pay. However, you can visit any dentist that accepts your plan, even if they are out-of-network. You can use your benefits, but you'll have to pay the difference between the dentist's fees and your insurance's allowable coverage.
4. Your Dental Coverage Expires at the End of the Year
Your dental insurance doesn't last forever. Your benefits will reset at the end of the year. You will lose anything you don't use because it won't carry over into the new year. Not to mention, you won't be reimbursed for your premiums or deductible. If you don't use everything you've paid for, you could throw hundreds to thousands of dollars down the drain.
Don't Wait to See Your Dentist
You don't have to worry about navigating your insurance policy alone. Your dental team will work on your behalf to maximize your annual coverage. Don't wait until it's too late to achieve the healthy, beautiful smile you deserve without breaking the bank.
About Dr. George T. Philip
Dr. Philip achieved his dental degree from the Nova Southeastern University College of Dental Medicine and has completed advanced education in many specialties, like cosmetic and general dentistry. He accepts many dental insurances and offers several payment options to keep a healthy smile affordable. If you need an appointment before the end of the year, contact our office today.
Comments Off

on 4 Things to Remember About Dental Insurance
No Comments
No comments yet.
RSS feed for comments on this post.
Sorry, the comment form is closed at this time.