Delta Dental Dentist – Sunnyvale, TX
Save More With Your Delta Dental Insurance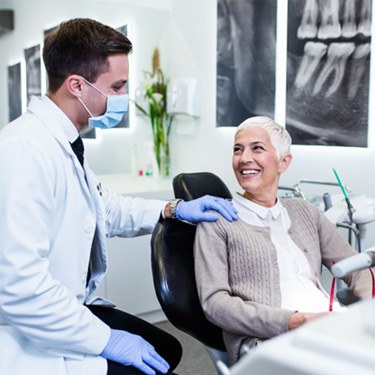 If you have Delta Dental insurance, you understand the advantages that come with this type of policy. Not only are you equipped to take better care of your smile year after year, but you are likely saving much money by choosing to see an in-network provider. As a Delta Dental dentist in Sunnyvale , Dr. Philip believes in providing accessible and affordable services to his patients, which is why he and our team will work with you to identify the best ways to use your plan and maximize your benefits before the end of the calendar year. If you have questions about your policy or need assistance in reviewing your coverage, call us today .
Delta Dental Coverage Availability & Fees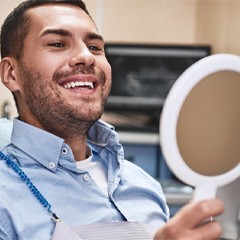 When enrolling in a plan with Delta Dental, you'll notice there are several options to choose from. Although some of the deductibles, annual maximums, and premiums may look different, the benefits remain somewhat similar:
100% preventive services
70-80% minor restorative services
50-70% major restorative services
Our team strongly recommends that our patients use their available benefits to pursue preventive care, as this is the most pivotal component of good oral health. Apart from its ability to minimize potential problems in the future, you can save much money because of the 100% coverage level provided by your dental insurance company. They believe that by keeping expenses low for preventive services, patients are less likely to develop more serious problems that require restorative treatment.
But this type of benefit is only useful if you opt to see an in-network dentist like Dr. Philip. Although you're not required or mandated, you will find that you'll save the most money when choosing a dentist who is in-network with Delta Dental. If they're out of network, you'll be required to pay more upfront, but there is a chance the dentist's office will file your claim to help you get the maximum reimbursement.
Meet Courtney, our Billing Coordinator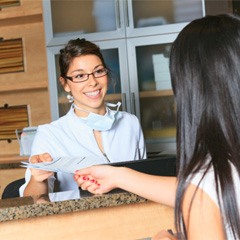 Courtney serves as our billing coordinator, and since joining our team, she has enjoyed serving in an environment that promotes a family-friendly atmosphere. Attending Trinity Valley Community College, she opted to join the dental field four years ago. Since then, she continues to appreciate and embrace the opportunities to build relationships with both our patients and staff. If you have questions about your dental insurance in Sunnyvale or need help to determine if you're covered for a particular treatment, Courtney is the person who can better assist you. Knowledgeable about this industry and its billing processes, she can navigate your policy and help you make the best decisions that will not only help you save money but also get the most out of your dental benefits.