Preventive Dentistry– Sunnyvale, TX
Achieve a Lifetime of Oral Health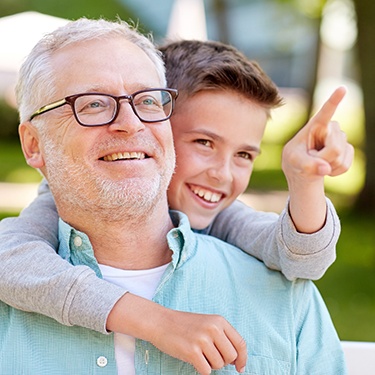 Every member of your family should see a dentist at least twice a year for routine preventive dental care. Through regular cleanings and exams, Dr. Philip can help you and your loved ones create healthy, beautiful smiles. Every checkup at our Sunnyvale dental office will include a professional cleaning and a full oral exam. Together, these services will help your family maintain good oral health and well-being. If you have any questions about what we recommend, Dr. Philip will be happy to address them. We strive to build trust and calm anxiety through clear communication.
Call our Sunnyvale office at (972) 746-2073 to schedule your next family dental appointment. We offer comprehensive family, cosmetic, and restorative dentistry to our patients from Mesquite, Balch Springs, Rowlett, Rockwall, Dallas, and all around the immediate area.
Dental Checkups & Cleanings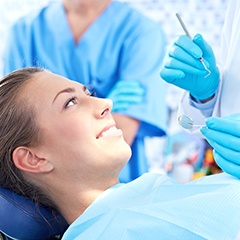 Your appointment will start with a dental cleaning, during which our hygienist will remove bacteria and plaque from your teeth and gums. Then, Dr. Philip will complete a full oral exam to look for signs of the most common oral health problems. Based on the results of your exam, Dr. Philip may recommend one or more services to help you improve your dental health. Every treatment plan we suggest is built around the patient's specific needs.
Learn More About Checkups & Cleanings
Gum Disease Therapy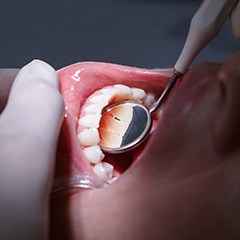 When it comes to taking care of a person's oral health, the condition of their gums is just as important as their teeth! If we suspect that a patient has periodontal disease, also known as gum disease, then we can perform a special dental cleaning called scaling & root planing to address it directly. We also have the option to apply a topical antibiotic to help eliminate bacteria hidden deep below the gum line.
Sports Mouthguards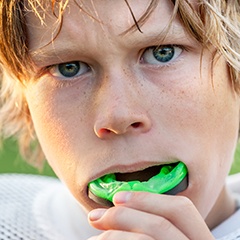 Every athlete, regardless of their age or level of play, should wear a protective mouthguard whenever they hit the field, mat, or court. Up to 40% of all dental injuries are actually sports-related! Rather than trusting your smile to a bulky and uncomfortable generic mouthguard, Dr. Philip can provide you with a custom-made one. It will be specially designed to fit over your teeth in a way that allows you to breathe and speak with complete comfort.
Nightguards for Bruxism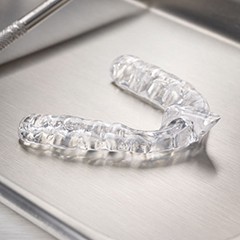 Bruxism is a very common response to daily stress, and it involves unconscious clenching of the jaw and grinding of the teeth. For many patients, this only occurs while they are asleep, causing the teeth to wear themselves down to the point that they actually break! To help patients with this problem rest easier, Dr. Philip can provide what is called a nightguard. This is a custom-made oral appliance that places a protective barrier between the teeth to prevent any harmful contact during the night.
Oral Cancer Screenings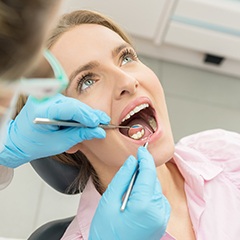 Early detection is the absolute key to successfully treating and surviving oral cancer, so to help our patients always stay protected, Dr. Philip includes a full oral cancer screening as part of every regular checkup. During this process, he will look at the mouth and surrounding areas for any signs of cancerous or precancerous tissues, and if he finds something, he can help a patient get the follow-up care they need right away.
Fluoride Treatments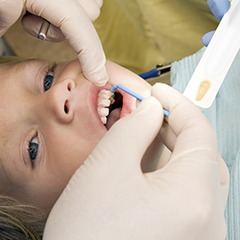 Fluoride treatments are a regular part of routine checkups in our office because they give our patients an extra layer of protection from cavities and tooth decay. Fluoride is a mineral that is added to many kinds of toothpaste and community water sources because it has been shown to help strengthen the teeth. For this treatment, Dr. Philip applies a highly concentrated fluoride solution to the teeth for a minute or so, and that's it! This procedure is fast and completely painless, but it's extremely effective in the long-term prevention of cavities.
Children's Dentistry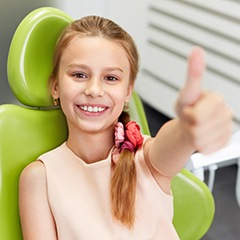 Dr. Philip loves treating patients of all ages, which means he welcomes all Sunnyvale children to come get the friendly and high-quality dental care their developing smiles need. As a father himself, Dr. Philip will know just how to keep your child comfortable in the office so that visits to the dentist become an adventure rather than a chore.