Dentures and Partials – Sunnyvale, TX
Get Your Healthy Smile Back
You need a complete set of teeth to maintain great oral health. If there are any gaps in your smile, it's not just your appearance that suffers; you won't be able to eat and speak as well as you should, and it could even affect your lifespan. Luckily, custom-made, natural-looking partials and full dentures in Sunnyvale from Dr. Philip can give you back a complete, beautiful and fully functional grin.
What are Dentures?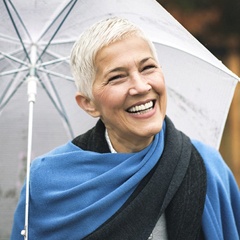 Dentures are probably the most famous way to replace missing teeth in either your upper or lower arch. The false teeth are usually made from ceramic or acrylic so that they'll look as close to the real thing as possible; they're set into a base with a metal frame that's been covered in a gum tissue-colored plastic.
Options for Dentures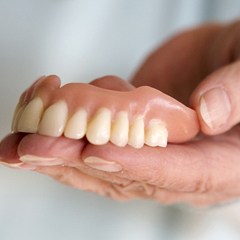 Depending on the extent of tooth loss and your overall health, you can get one of three different kinds of dentures:
Full Dentures: These replace an entire arch of teeth. Modern dentures are more natural-looking and comfortable than ever; they'll help you feel at ease while smiling, laughing and speaking. While they sometimes are held in place with an over the counter adhesive, sometimes natural suction is enough to keep them on your gums.
Implant-Retained Dentures: These are full dentures supported by tiny titanium posts that have been surgically inserted into the jawbone. The implants snap onto the dentures to anchor them in place. They help prevent the jawbone from deteriorating.
Partial Dentures: You can get partial dentures if you have a few empty spaces in your smile scattered among otherwise healthy teeth. This will let you eat what you want without difficulty and help you articulate clearly. A special clasp attached to neighboring teeth (or dental implants) hold your partials in place.
Who's a Good Candidate for Dentures?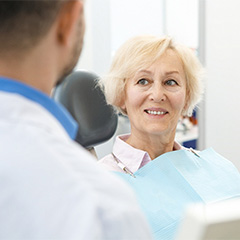 JDentures are accessible to nearly anyone, regardless of the number of missing teeth. To find out if you qualify for this treatment, you should arrange a consultation with Dr. Philip. Even if you are initially ineligible, you may become a candidate by improving the health of your gum tissue and bone structure through potential restoration measures.
Effects of Missing Teeth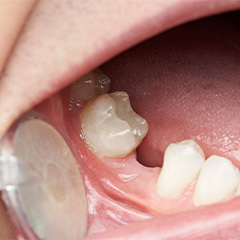 According to the American College of Prosthodontists, missing teeth can happen for different reasons, like tooth decay, gum disease, or accidents that knock out teeth. If you fail to replace missing teeth, it can lead to several complications. Your face might sag as the result of neighboring teeth shifting, altering the facial structure.
Communication may also become problematic due to speech impediments caused by gaps. Difficulty eating can also arise, affecting nutrition and overall health. Moreover, lower self-esteem is a psychological consequence, affecting social interactions and quality of life. It's essential to address missing teeth promptly to lower the potential risks and maintain your overall well-being.
What Qualifies You for Dentures?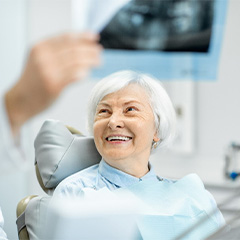 Dentures offer an excellent solution for patients with significant tooth loss, tooth sensitivity, extensive decay, and healthy gum tissue and jawbone. Commitment to dental care and denture maintenance is essential for successful results.
The type of denture that suits you depends on the number of missing teeth, with options such as full dentures, partial dentures, implant dentures, and immediate dentures available. Additionally, dentures are a cost-effective tooth-replacement option, making them an attractive choice for patients on a budget.
Alternative Tooth-Replacement Options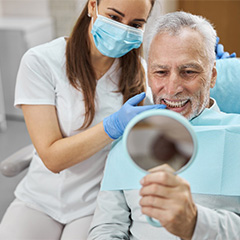 Are you not suitable for dentures? Don't worry – you have other alternative options to choose from, such as:
Dental Bridges – These are an excellent choice for those with a few missing teeth. All you need are healthy adjacent teeth to anchor the bridge securely.
Dental Implants – Because these titanium posts are surgically placed into the jawbone, patients must have a strong bone structure. While they're more expensive than traditional dentures, dental implants offer a permanent and durable solution for tooth replacement.
Learn More About Dental Bridges
Learn More About Dental Implants
How Dentures Are Made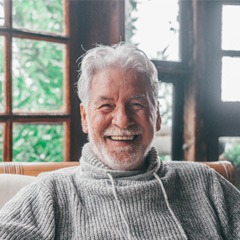 Dentures have been around for a very long time, but have you ever given much thought to how they're made? It's always a good idea to learn as much as possible about the treatments being used to restore your smile. As such, please don't hesitate to ask our team if you have any questions. Below is a basic overview of the process of getting dentures, including the materials used and the steps that are typically involved.
What Are Dentures Made Of?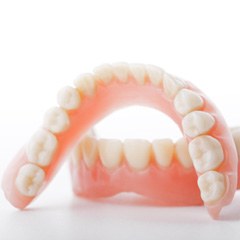 A denture is made up of a base that supports a number of artificial teeth. Here's a closer look at these components and what they're made of:
The Denture Base: Many dentures have a base made out of acrylic, which can blend in with your gum tissues very well. Other materials that may be used include nylon and resin. Note that if you get a partial denture, the base will likely be composed of acrylic, but the clips that keep the prosthesis attached to your natural teeth will be made out of metal.
The Artificial Teeth: You'll naturally want your artificial teeth to resemble your natural teeth as closely as possible. To that end, resin and porcelain are generally the materials of choice. Porcelain tends to be more popular since it is highly durable in addition to being lifelike.
The Denture Creation Process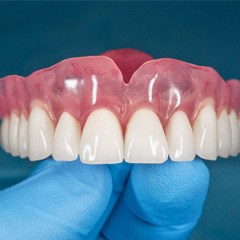 Your dentures will need to be made with your specific mouth in mind. As such, our team will take some impressions, then create a model of your mouth in order to determine the right size for the final prosthesis. Once the model is ready, it will be sent to a dental lab. The experts there will follow these steps to create your dentures:
A replica of your gumline will be created out of wax. An appropriate number of artificial teeth will be attached to the replica. (This often involves a device called an articulator.)
The wax replica will be sent back to our office. We'll confirm that it fits correctly in your mouth before returning it to the lab.
The dentures will need to be boiled to get rid of the wax. To make sure that the dentures don't lose their shape during this phase of the process, they will be placed in a flask, which will subsequently be filled with plaster.
Acrylic will be injected into the flask to take the place of the wax. The plaster will be removed, revealing the newly completed dentures. Some slight trimming might be performed before the dentures are once again sent to our office.
The last step of the process is when you finally receive your dentures. We may need to make a few last-minute adjustments to ensure that your new prosthesis functions as it should.
Adjusting to Your New Dentures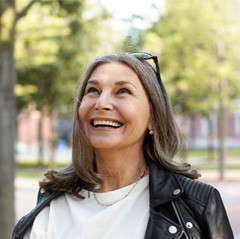 It can take some time to get used to your dentures. Our team can give you some tips that can help ensure a smoother adjustment process, such as exercising your facial muscles or eating softer foods that require less chewing. Eventually, you'll reach the point where your replacement teeth feel quite similar to your natural ones.
The Benefits of Dentures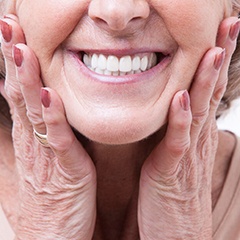 When you suffer from major tooth loss, many everyday tasks get tricky. Even things like eating, speaking, and smiling prove difficult. Luckily, you can trust dentures to work as great tooth replacements. They can fully restore your grin and improve your quality of life! After all, the benefits of dentures are many and far-reaching. We at Dr. Philip's office can even outline them to you. So, read on to learn about dentures' unique perks.
Psychological Benefits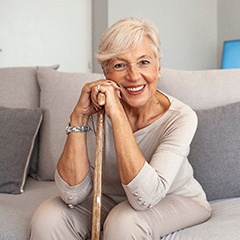 Often, tooth loss is harmful to one's mood. That's only natural – most people are used to (and prefer) having a full smile. So, being without teeth can make you feel anxious and insecure. You could then develop sadness and struggle to socialize. This sour mood could even lead to depression.
Fortunately, dentures would raise your spirits. They'd boost your confidence by restoring your whole smile. From there, you'd feel more self-assured in your looks, speech, eating habits, and more.
Clearer Enunciation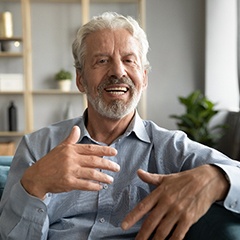 Indeed, speaking is hard without teeth. Having no chompers means your tongue can't position itself well. As a result, a toothless smile will lead to speech problems. These can range from lisps and slurred words to worse.
Of course, dentures can solve this problem handily. They act as replacement teeth and help your tongue enunciate. In other words, they'll let you speak clearly once you adjust to them. It's just a matter of practice, as dentures take time and effort.
Improves Nutrition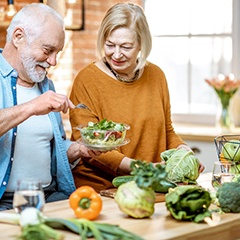 If you lack any teeth, you'll struggle more with meals. A full set of pearly whites lets you chew food properly. Given this reality, tooth loss may lead you to exclude tough foods from your diet. You'd then likely face malnutrition or indigestion.
Still, dentures can come to the rescue. Their artificial teeth are durable, so they'd let you chew food well. Subsequently, they'd increase your meal choices and improve your nutritional health.
Preserves Oral Health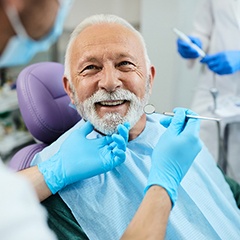 True enough, going without teeth hurts your looks. (No one likes spaces between teeth.) However, the issue will also harm your oral health.
You see, missing teeth result in risky "smile gaps." These spaces serve as breeding grounds for harmful bacteria. Left unchecked, they'll raise your risk of gum disease and other infections. Plus, the gaps will gradually cause your teeth to tilt and fall out.
All that said, dentures would change things. They'd fill your smile gaps and thus reduce the spread of harmful germs. At the same time, the prosthetics can keep your other teeth from tilting or falling.
Expands Opportunities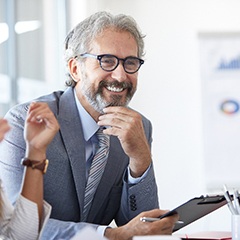 For better or worse, a pretty smile is vital for good first impressions. It puts others at ease and helps them see you favorably. Naturally, then, a gorgeous grin can result in great opportunities. By showing flawless teeth to your friends and family, you'll see more perks in your personal and work lives.
As you'd guess by now, dentures offer nice-looking teeth. Therefore, they'll let you forge stronger connections with your peers. The restorations might even cause a promotion or a raise at work!
Caring for Dentures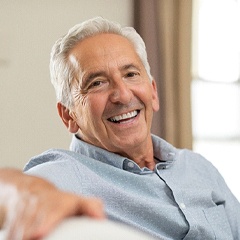 We'll discuss denture maintenance with you when you first receive them. Traditional dentures typically last about 5 to 7 years if you take care of them and will need to be adjusted and relined periodically.
You should clean your dentures at least once a day. (Never use hot water to do so; it can warp the material.) You'll also need to brush your gums, tongue, soft oral tissues and any remaining teeth in your mouth. The goal is to keep bacterial buildup under control so that you can enjoy life with your new teeth without worrying about gum disease.
Call Dr. Philip immediately if your denture breaks or becomes loose. Also keep an eye out for oral sores; they could be a sign that your dentures are rubbing against your gums because they don't fit correctly anymore.
Understanding the Cost of Dentures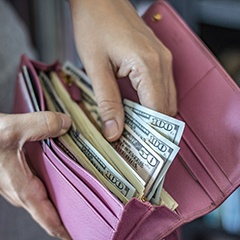 Just like any other dental restoration, the cost of dentures will vary from person to person. There are numerous factors that contribute to the overall price. During your initial consultation, we will determine exactly what you can expect to pay for your dentures in Sunnyvale. Here are some things to keep in mind until then.
Factors that Affect the Cost of Dentures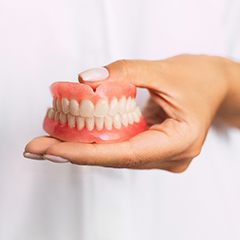 There are a few main factors that contribute to the overall cost of dentures:
The preparatory work needed before you get your restoration will contribute to the amount you pay. This includes treatments like gum disease therapy and tooth extractions.
The materials used to create your dentures, like acrylic and porcelain, will influence their cost.
The number of teeth that you need to have replaced will determine the type of dentures you receive. Generally, the larger the restoration, the higher the cost.
Keep in mind that a cheaper denture doesn't mean a better denture. By opting for budget dentures, you are more likely to require frequent repairs and replacements. When you invest in quality dentures, you will notice the difference.
Are Implant Dentures More Expensive?
Yes, implant dentures cost more than traditional dentures do, but there is a good reason for it. Instead of being supported by the shape and suction of your gums, implant dentures are held into place by a series of dental implants that are placed into the jawbone via a surgical procedure. This allows for numerous additional benefits, like being more lifelike and having additional stability. You won't need to replace your dentures every 5 to 7 years either, as implants are made to last several decades!
Does Dental Insurance Cover Dentures?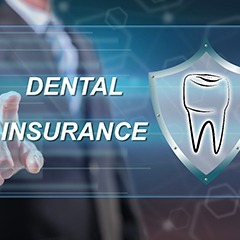 In most cases, you can expect some level of coverage for dentures. Many insurance plans provide up to 50% coverage, but this will vary depending on which plan you have. Our practice participates in the majority of PPO Dental Providers. Give us a call to learn if we accept your insurance plan. Even if we don't work with your provider, we can still file a claim on your behalf. Talk to one of our friendly team members to learn more.
Other Options for Making Dentures Affordable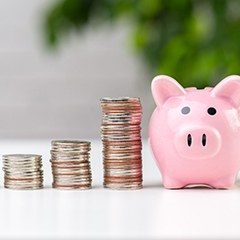 If you don't have dental insurance, this doesn't necessarily mean that you're out of luck. Affordable financing is available through both Mastercard and CareCredit. Our team members would be happy to help you explore options to see which one can best help you in your personal situation. Getting your smile back shouldn't mean stressing over finances.
To learn more about how much you can expect to pay for dentures, contact our office for a consultation. We are eager to help you smile again with confidence!
Denture FAQs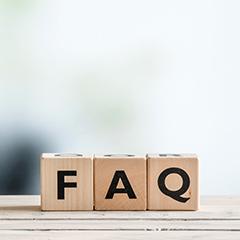 Full and partial dentures in Sunnyvale are a popular way to replace missing teeth and restore confidence. Are they right for you? To help you make your decision, our staff has collected some of the most common questions about dentures and answered them below. If you have any additional questions or concerns, feel free to contact our office!
Is It Hard to Talk with Dentures?
When you first get dentures, you may have a bit of trouble speaking with your new replacement teeth. However, with time, your mouth and tongue will figure out how to pronounce certain sounds. This adjustment period varies from person to person, but generally speaking, the more you practice, the faster the process goes. Reading a book or newspaper out loud to yourself and repeating difficult-to-pronounce words is a good exercise. Speak slowly, as fast speech may come out muffled if you're not used to talking with dentures. If your new teeth need extra stability while you're still adjusting, denture adhesive can help.
What is the Average Age for Dentures?
In general, tooth loss is an issue that is far more common among older patients. According to the National Center for Health Statistics, over 60% of adults between the ages of 40 and 64 are missing at least one tooth, compared to only 33% of adults aged 20 to 39. Thus, you are more likely to need partial or full dentures over the age of 40. However, although the need for false teeth generally increases as you age, people of all ages can potentially be candidates for dentures. Missing teeth can have a negative impact on your oral health, so don't wait to talk to a denture dentist in in Sunnyvale.
Can I Sleep with My Dentures?
We generally recommend taking your dentures out at night when you go to bed. Why? The dark, moist space underneath dentures is an ideal place for bacteria to thrive. For this reason, sleeping with dentures has been found to be associated with a higher risk of pneumonia. In addition, wearing dentures restricts the circulation in your gums, which can lead to tissue irritation and potentially speed up ridge resorption. When you take your dentures out at night, you're giving your gums a chance to recover and get the nutrients they need.
What Can't You Eat with Dentures?
You will have to make some adjustments to your diet when eating with dentures. For example, sticky foods like peanut butter and gummy candies can pull your dentures out of place. Not only does this make them difficult to chew, but it allows food particles to become trapped under the dentures, irritating the gums. Other foods to avoid when wearing dentures include:
Popcorn kernels, shelled nuts, and the sesame seeds on certain rolls can get stuck in and around the dentures and could even damage them.
Nuts, apples, carrot sticks, corn on the cob, and other hard foods can damage or dislodge dentures.
Tough meats like steak and pork chops require lots of chewing, which puts stress on both your dentures and your gums.