Tooth Extractions – Sunnyvale, TX
Building a Healthier Foundation For Your Natural Smile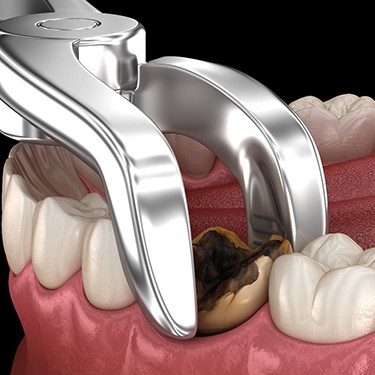 Our team understands that there's no substitution quite like your natural pearly whites, which is why we always try to save a tooth whenever it's possible. Unfortunately, some situations, such as severe dental damage or decay, may require a tooth extraction in Sunnyvale. If this is the case, our team will work with you to ensure that you're able to rebuild your smile to be healthier and happier. We offer tooth-replacement solutions like dental implants to help you regain the complete function and feel of your smile after your procedure.
Reasons Tooth Extractions Are Needed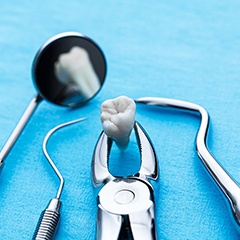 There are a few different reasons why tooth extractions may be a necessary procedure in order to preserve or improve your oral health. The most typical reasons why we suggest this treatment include:
The tooth is visibly decayed or damaged and can't be repaired with a filling or crown.
A tooth infection is so severe that it can't be treated with a root canal.
Crowded teeth prevent you from having successful orthodontic treatment.
Teeth are loose due to damage from gum disease.
If you notice any signs, such as a painful toothache, receding gums that cause loose teeth, or any other out-of-the-ordinary symptoms, don't hesitate to contact your emergency dentist in Sunnyvale, Dr. Philip, immediately. Our team will schedule an appointment for as soon as possible to determine a treatment plan to get you out of pain quickly.
The Tooth Extraction Process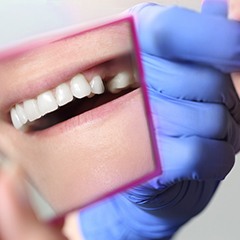 Dr. Philip will begin the procedure by injecting a local anesthetic into the area of your mouth with your affected tooth. Once you've gone completely numb, we'll gently rock the tooth out of its socket so it can easily and painlessly be removed. Once the socket is enlarged, we'll use a pair of dental forceps to lift the tooth out of your mouth. Most patients report that they don't feel any pain, but they do experience some pressure. Once the tooth has been removed, we can talk to you about replacement options, such as an implant-retained crown.
Tips For a Fast Recovery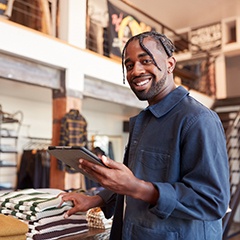 Once your extraction has been completed, your dentist in Sunnyvale will provide you with aftercare directions to help you make a fast and complication-free recovery. Typically, we recommend some of the following practices:
Take a couple of days to rest.
Maintain a soft diet and chew on the side of your mouth without your extraction site.
Take mild painkillers to alleviate any discomfort.
Use a cold compress to reduce swelling.
Don't drink from a straw.
Maintain a regular dental hygiene routine.
After your procedure, don't hesitate to reach out to our team if you have any questions or concerns!
Tooth Extractions FAQs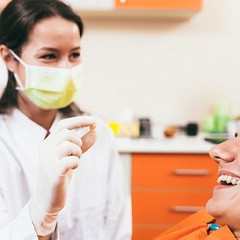 Since tooth extractions aren't typically as routine as treatments like checkups or fillings, it's natural for patients to have questions about this procedure. As always, our team is available to provide the specific answers you're looking for at your initial appointment or, in some cases, over the phone. However, we know that some patients really value being able to do their research online first. For this reason, we've responded to a few of the most frequently asked questions about tooth extractions in Sunnyvale below.
Does Getting a Tooth Pulled Hurt?
Before the procedure, your mouth will be numbed with a local anesthetic by our dentist. It will help you feel comfortable during the extraction, and you shouldn't feel any pain at all! However, expect some soreness and discomfort in the first few days following the extraction. You can easily manage your symptoms by diligently following the aftercare instructions you were given. Taking proper care of your mouth after extraction will not only promote faster healing but lower your risk of infection. If your pain worsens or you begin to exhibit other symptoms like developing a fever, contact our office right away for assistance.
How Should I Prepare for My Tooth Extraction?
Preparing for your tooth extraction is just as important as taking the right steps for recovery after the procedure. Before your extraction, we'll answer any questions you have and explain how you can prep for your appointment. Our team here at the office of Dr. George Philip will provide you with specific instructions like only drinking water or picking up prescription medication. Make sure you have arrangements for someone to drive you home after the appointment since you'll likely receive local or general anesthesia.
What's the Recovery for Tooth Extractions Like?
Once the procedure is complete, your emergency dentist in Sunnyvale will give you a list of aftercare instructions. These are designed to help you prevent infection and heal comfortably. Some of the most important best practices are getting plenty of rest, keeping your mouth clean, sticking to soft foods, not spitting, and refraining from tobacco use. To keep discomfort at bay, you can place a cold compress against the outside of your cheek for 10 minutes at a time and take over-the-counter pain relievers as instructed. Around the three-day mark, you should begin to feel better.
What Are My Options for Replacing a Missing Tooth?
Filling the gap in your smile following a tooth extraction is essential for both appearance and function. For this reason, we will recommend a dental bridge, dentures, or dental implants. While dental bridges can replace 1-4 teeth, they need to be in a single row for this tooth-replacement solution. Partial and full dentures are a tried-and-true choice that can address moderate or severe tooth loss but cannot stimulate your jawbone to prevent bone loss. Fortunately, dental implants can effectively replace one, a few, or an entire arch of teeth. Since the implant posts are inserted directly into the jawbone, they are incredibly lifelike, extremely stable, and able to last for 20-plus years with proper care.
Understanding the Cost of Tooth Extractions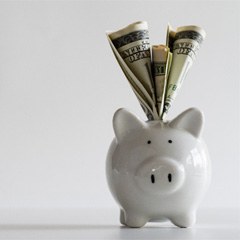 Extracting teeth is never your dentist's first choice, but sometimes the procedure is necessary to preserve the health of the rest of your smile by preventing future oral health issues. If you have been told that you're needing to have one or more teeth extracted, you may be wondering how much you can expect the treatment process to cost. Here are some things that you should know about the cost of your upcoming treatment.
Factors That Can Affect Tooth Extraction Cost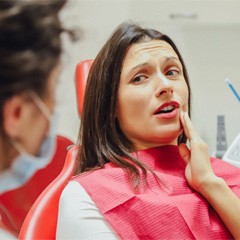 It is very difficult to determine the exact cost of tooth extractions until we've completed a thorough examination to identify the root of the issue. During your appointment, we will take a look to find out precisely what needs to be completed. Here are a few main factors that need to be considered to determine the cost:
Location: The type and location of your tooth will influence the cost of your procedure.
Quantity of Teeth: The more teeth that you are having extracted, the more the treatment is likely to cost.
Complexity: Some cases are much more complex than others, and this will influence the price. For instance, an impacted tooth extraction tends to cost more than a simple extraction.
Does Dental Insurance Cover Tooth Extractions?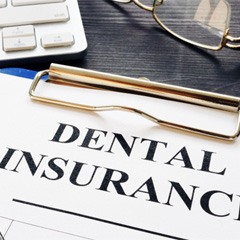 It is common for dental insurance to cover approximately half of the cost of tooth extractions once the deductible has been met. However, there are sometimes limits in place to cover only up to a certain number of teeth, or a waiting period before your coverage will kick in. Since every plan is different, it is a good idea to check in with your insurance provider ahead of time. No one wants to deal with surprises on their bill. We participate with the majority of PPO Dental Providers and are happy to help you with the process.
Other Options for Making Tooth Extractions Affordable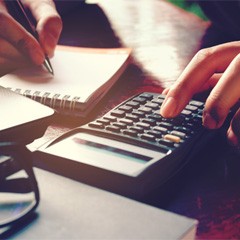 If you don't have dental insurance, the doesn't necessarily mean that you are left on your own. Affordable financing is available through both Mastercard and CareCredit, and our team members would be happy to help you explore both options to determine which one can best fit your needs.
To find out exactly how much you can expect your tooth extraction to cost, give us a call to schedule an appointment. We are eager to help restore your smile to health!