Sedation Dentistry – Sunnyvale, TX
Tackle Your Dental Phobia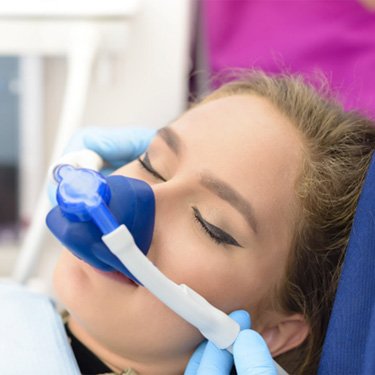 If you suffer from dental anxiety, you aren't alone. It affects approximately 36% of the US population. In fact, anywhere from 9-20% of people avoid dental treatment due to dental phobia. Fortunately, there are options available to help you get the essential dental care you need without the added stress. Dr. George T. Philip offers nitrous oxide sedation to take the edge off dental visits. To learn more about dental sedation and find out if it's right for you, give us a call !
Nitrous Oxide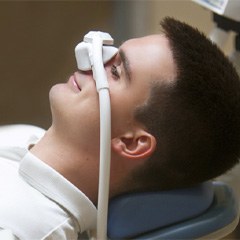 Nitrous oxide is the most common sedation method used in dentistry. It is regularly called "laughing gas" due to the euphoric feeling that patients experience when it is used. This type of sedation is administered alongside oxygen through a special mask that is placed over your nose during your treatment.
Nitrous oxide is a great anxiety reliever and will help you to feel relaxed during your procedure, but you will remain conscious and be able to easily communicate with the dental team when necessary. While the gas is being administered, you may feel light-headed or a tingling sensation in your arms and legs. Some patients report that their arms and legs feel heavy. Your level of sedation will be adjusted accordingly during your appointment, and the effects of the gas will wear off after just a few minutes once the mask is removed. You can even drive yourself home after your appointment!
Am I a Good Candidate for Sedation Dentistry?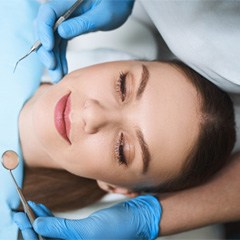 The best way to find out if sedation dentistry is right for you is by discussing your medical history, anxiety levels, and other factors with your dentist. This way, your treatment can be safely catered to meet your needs. Dental sedation is often an excellent solution for patients who struggle with the following:
Dental Anxiety: If you have dental anxiety, sedation dentistry can help you feel more relaxed throughout your treatment.
Increased Sensitivity: For patients who have teeth or gums that are particularly sedation, sedation can help to lessen this.
Overactive Gag Reflex: If smells, tastes, or the presence of dental tools in your mouth make you gag easily, sedation can reduce this. This allows you to feel more comfortable and helps your dentist work faster and more efficiently.
Long Procedure: Even if you feel particularly relaxed at the dentist, if you have a long, thorough procedure coming up, sedation can help to make the experience more tolerable.
Sedation Dentistry FAQs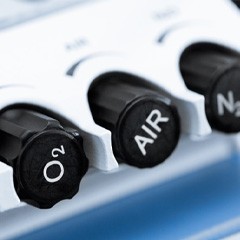 Sedation dentistry can be incredibly helpful for all kinds of people, both with and without dental anxiety. However, talking about sedatives makes plenty of people nervous, and most people have questions about what to expect.
We want our patients to be as comfortable as possible, so we'll be happy to discuss with you any concerns that you might have regarding sedation dentistry. In fact, here are some of the questions we get most often about sedation dentistry, and what these treatments are likely to entail.
Is Sedation Dentistry Safe for Kids?
Children often have a really hard time staying calm at the dentist's office, which means that many parents turn to sedatives to make routine dental care considerably easier. Once your child sees that dentistry is nothing to be scared of, they may even become less reliant on these sedatives to relax at the dentist's office.
You may be happy to learn that sedation dentistry is safe for kids, so long as it's administered by a trained professional. Nitrous oxide is what's used most often for children, as it's fairly mild and the dosage can be easily controlled.
Will I Remember Anything After Sedation Dentistry?
Dental sedatives are usually designed to keep you awake for the duration of your procedure, but in the case of stronger sedation, it may happen that you don't remember much of the procedure. While this isn't a given with more mild sedatives like nitrous oxide, it's still a possibility.
If you are concerned about not being able to remember the procedure (or if you want to make sure that you don't) talk to us and we'll find a dosage that will work well for you.
What Are the Risks of Sedation Dentistry?
Sedation dentistry is overwhelmingly safe, but there are some people for whom it may still not be a very good idea. If you have obstructive sleep apnea, for example, there's a higher risk of complications from sedatives.
The same is true if you're taking any contraindicated medications. For that reason, it's critically important that you talk to us about your complete medical history before any treatment you get from us, especially sedation dentistry.
Will Dental Sedation Numb Me?
Obviously general anesthesia will put you to sleep, meaning that you won't feel anything. However, in the case of conscious sedation, these drugs won't numb you completely to pain. They'll relax you mentally and physically, but dental anesthetics will still be necessary to keep your mouth numb to your procedure.