Sedation Dentistry – Sunnyvale, TX
Tackle Your Dental Phobia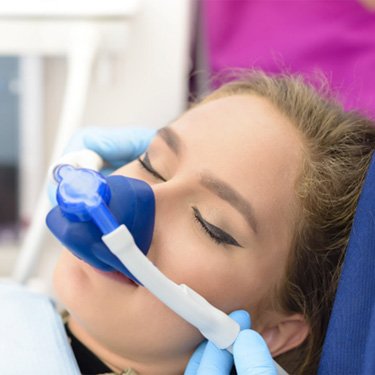 If you suffer from dental anxiety, you aren't alone. It affects approximately 36% of the US population. In fact, anywhere from 9-20% of people avoid dental treatment due to dental phobia. Fortunately, there are options available to help you get the essential dental care you need without the added stress. Dr. George T. Philip offers nitrous oxide sedation to take the edge off dental visits. To learn more about dental sedation and find out if it's right for you, give us a call !
Nitrous Oxide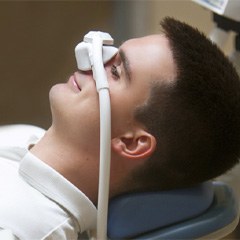 Nitrous oxide is the most common sedation method used in dentistry. It is regularly called "laughing gas" due to the euphoric feeling that patients experience when it is used. This type of sedation is administered alongside oxygen through a special mask that is placed over your nose during your treatment.
Nitrous oxide is a great anxiety reliever and will help you to feel relaxed during your procedure, but you will remain conscious and be able to easily communicate with the dental team when necessary. While the gas is being administered, you may feel light-headed or a tingling sensation in your arms and legs. Some patients report that their arms and legs feel heavy. Your level of sedation will be adjusted accordingly during your appointment, and the effects of the gas will wear off after just a few minutes once the mask is removed. You can even drive yourself home after your appointment!
Am I a Good Candidate for Sedation Dentistry?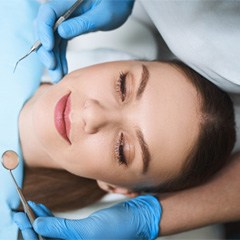 The best way to find out if sedation dentistry is right for you is by discussing your medical history, anxiety levels, and other factors with your dentist. This way, your treatment can be safely catered to meet your needs. Dental sedation is often an excellent solution for patients who struggle with the following:
Dental Anxiety: If you have dental anxiety, sedation dentistry can help you feel more relaxed throughout your treatment.
Increased Sensitivity: For patients who have teeth or gums that are particularly sedation, sedation can help to lessen this.
Overactive Gag Reflex: If smells, tastes, or the presence of dental tools in your mouth make you gag easily, sedation can reduce this. This allows you to feel more comfortable and helps your dentist work faster and more efficiently.
Long Procedure: Even if you feel particularly relaxed at the dentist, if you have a long, thorough procedure coming up, sedation can help to make the experience more tolerable.