Veneers – Sunnyvale, TX
Smile Like the Stars
Veneers in Sunnyvale are among the most popularly requested aesthetic dental solutions. Thanks to advanced technology and premium materials, it is possible to craft a beautiful smile with dental veneers in a way that looks and feels completely natural. Erase the evidence of damaged and discolored teeth with brilliantly white veneers, and once again show off your pearly whites with confidence. If you're ready to give up aesthetic imperfections and instead smile with the stars, give us a call to schedule a consultation with Dr. George T. Philip .
What are Dental Veneers?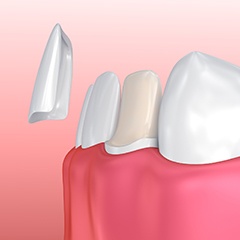 A veneer is a thin shell of dental porcelain that is meticulously shaped and shaded to look just like the front surface of a natural tooth. It is then bonded to the prepared enamel of teeth that are to be covered. Because porcelain reflects light in the same way that tooth enamel does, you never have to worry about your smile looking "fake" or unnatural. In addition, porcelain is highly stain-resistant and durable. Your smile will continue to look amazing for years to come.
The Process of Getting Veneers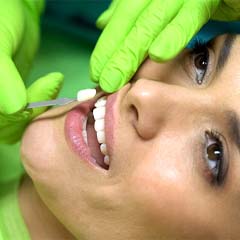 The initial step of the veneers process is attending your initial consultation with Dr. Philip. During this time, you will be able to discuss the goals that you have for your smile and how veneers can help you achieve them. If you are deemed a good candidate for the procedure, a small portion of your protective enamel will be removed from the front facing surface of the teeth. This is to ensure that the finial restoration doesn't feel or appear bulky in the mouth.
An impression is then taken and sent to a dental laboratory where your veneers will be crafted. In the meantime, you will be given a temporary set of veneers to keep your teeth safe and help you get used to what your permanent veneers will feel like.
As soon as your veneers are ready, you can return to the practice where they will be adhered into place. During this time, small adjustments may be made to give you those perfected results you've been longing for!
The Benefits of Veneers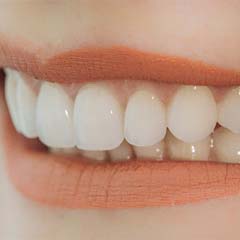 Veneers have numerous benefits for patients who are looking to achieve their own Hollywood smile! Here are just a handful of them:
Stain-resistant: Veneers are able to resist stains much more effectively than your natural tooth enamel. They can be used as a long-term whitening solution.
Long-lasting: With proper maintenance, veneers can last upwards of 15 years!
Natural appearance: Because veneers are so carefully and precisely placed, they have a very natural appearance. No one will be able to tell that they aren't part of your natural teeth.
Personalized: No two smiles are the same, so neither are veneers. All veneers are customized to fit the smile of each patient.
Schedule Your Cosmetic Dentistry Consultation Today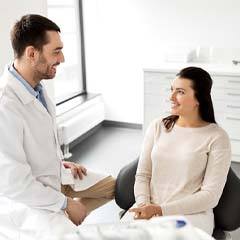 If you frequently feel self-conscious regarding the appearance of your teeth, there is something you can do about it. Contact our office today to schedule a consultation with our team and discover the possibilities afforded by cosmetic dentistry and dental veneers. We genuinely look forward to serving you and to helping you achieve a radiant smile you'll be proud to share with everyone.
Our state-of-the-art cosmetic dentistry office in Sunnyvale, TX warmly welcomes patients from throughout the surrounding areas, including Rowlett, Rockwall, Dallas, Garland, Mesquite, Balch Springs, and beyond.
Understanding the Cost of Veneers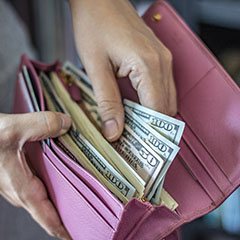 Veneers are an excellent option if you are looking for a more dramatic smile makeover, but they aren't the perfect choice for every patient. Before you can determine whether or not it's the right cosmetic solution for you, it is crucial that you understand the cost. By choosing a skilled dentist and investing in quality veneers, you can achieve a smile that's perfect for the big screen, but there are other options out there too. Read on so you can make a more informed decision on the future of your pearly whites!
Cost VS Cosmetic Dentistry: What's Right for Me?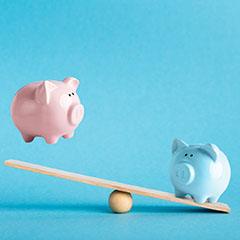 For many patients, veneers seem like the perfect option at first. However, it's a good idea to take a look at all of your options to see how each one would affect your smile. They have a variety of price points and can help patients achieve a variety of different goals. Here are just a few of the most common cosmetic treatments out there:
Invisalign – If you have misalignment issues, you might find that Invisalign is the best way to help you achieve a more uniform smile. This type of treatment costs several thousands of dollars but is highly effective for straightening teeth.
Teeth Whitening –Professional teeth whitening is a quick solution to surface discoloration, and it is considerably more affordable than many other cosmetic options. However, it doesn't address any cosmetic flaws other than staining. Results can last anywhere from a couple months to a few years depending on how well you maintain them.
Direct Bonding – Direct bonding is a minimally invasive procedure that can be completed in a single visit. It is one of the most affordable cosmetic options out there. If you're looking to correct some minor flaws, like small chips and stains, this is a simple solution. Bonding can last anywhere from 3 to 10 years before needing to be replaced.
Veneers – This certainly isn't the cheapest cosmetic service available, but it's the easiest way to transform numerous aspects of your smile at once. This includes the shape, color, and minor misalignment issues. The whole process can be completed in as few as two appointments, and results last up to 15 years or longer with optimal care.
How to Make Veneers Affordable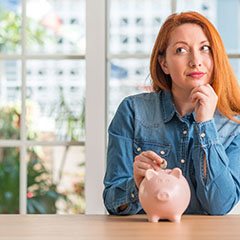 Dental veneers aren't usually covered by dental insurance plans because they are considered to be an elective treatment. However, this doesn't necessarily mean that you're left completely on your own. Affordable financing is available through both Mastercard and CareCredit. Our team members would be happy to help you explore both options in greater detail to determine which one best helps to fit your unique situation.
To learn how much veneers will cost for you, schedule a consultation with us. We are eager to help you achieve the smile of your dreams!
Veneers FAQs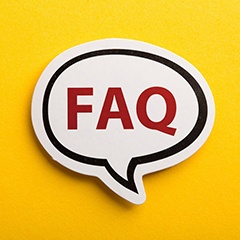 Want to know more about veneers in Sunnyvale before hopping into the dentist's chair? Then don't stop reading! Our expert team has collected some of the most common questions we hear from patients about veneer treatment and answered them below. We hope this information is helpful as you decide how to best upgrade your smile.
How Long Do Veneers Last?
According to a 2007 study of veneers published in the International Journal of Prosthodontics, 93% lasted 10 to 11 years, while 73% lasted 15 to 16 years. Overall, the average lifespan of veneers is around 10 to 15 years, but they are capable of lasting 30 years or more with the right care. When veneers fail, it's due to fractures, chips, and cracks that often occur due to not protecting the teeth. You can protect your veneers and help them last longer by practicing excellent oral hygiene at home and not biting down on hard objects.
How Are Veneers Different Than Crowns?
Veneers and crowns can both change the appearance of a tooth, but are different in important ways. Veneers are thin shells that are about 1 millimeter in thickness. Crowns are shaped like the entire tooth and are about 2 millimeters in thickness. In addition, veneers are only attached to the front side of the teeth. Crowns, on the other hand, cover the entire tooth. Finally, veneers in Sunnyvale are a primarily cosmetic procedure meant to conceal dental imperfections. Crowns are a restorative treatment that protects worn or cracked teeth from further damage.
Do Veneers Give You a Lisp?
Some people have trouble pronouncing certain words when they first get veneers, resulting in a temporary lisp. The lisp usually occurs when trying to pronounce the "s" and "v" sounds. However, don't let this scare you away from veneer treatment. The tiny difference in thickness between veneers and natural teeth affects the way the tongue moves, but eventually your tongue will adjust on its own. Most patients find that their pronunciation returns to normal after about two weeks. Practicing the pronunciation of certain sounds can speed up the adjustment process.
Do Veneers Change Your Face?
As you age, your mouth loses elasticity and muscle tone. Veneers can provide extra support for your mouth's musculature and help accentuate the cheekbones. To some extent, veneers can provide the same benefits as a facelift but without any surgery! If you want to know more, ask Dr. Philip, an experienced cosmetic dentist in Sunnyvale, to explain the impact veneers will have on the shape of your face during your initial consultation.
Will I Still Be Able to Drink Coffee with Veneers?
Don't worry, you won't have to give up your daily cup of joe in the morning after getting veneers! In fact, porcelain is a nonporous material, so the particles in dark-colored foods and beverages will have a harder time slipping beneath the surface of your veneers. This means you can enjoy your daily coffee without worrying too much about staining your veneers. However, it's important to note that "stain-resistant" is not the same thing as "stain proof". Drink dark-colored beverages in moderation if you want your veneers to last as long as possible.