Emergency Dentistry - Sunnyvale, TX
Professional Care Right When You Need It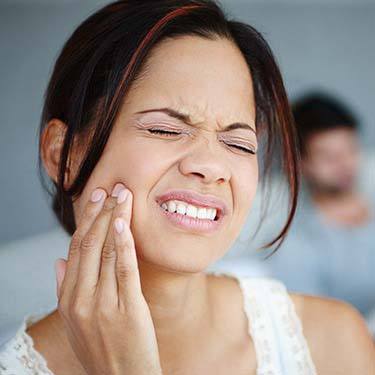 A dental emergency, just like any other, can seemingly pop up out of nowhere and really ruin your day in the process. If you find yourself dealing with a broken/knocked-out tooth or severe toothache, know that you can get the urgent care you need with just a phone call. Dr. George T. Philip is ready and able to accept emergency patients, and we'll work to provide immediate care so that no one is ever left waiting in pain.
Dental Accidents & Facial Trauma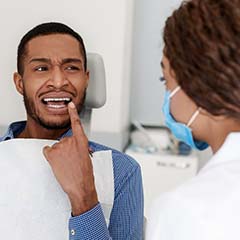 Have you or your child suffered a broken, dislodged, or knocked-out tooth? You can take control of the situation with the following steps:
Try to find any large pieces of the tooth and pick them up only by the crown (the top part) and not the root (the bottom part).
Rinse the tooth with warm water, making sure to not disturb any tissue left on the root.
Have the victim rinse their mouth with warm water as well.
Try to place the tooth back into its socket until you can reach our office.
If this isn't possible, put it in a container of milk or saltwater. It needs to remain wet until we see you to keep it viable for reattachment!
The victim can use a cold compress or an OTC medicine to help with any pain or swelling.
Dental Emergencies Due to Oral Care Neglect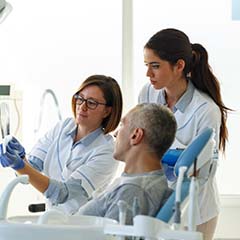 It's very easy for a serious oral infection, including a painful toothache, to develop if someone doesn't practice consistent oral hygiene. If you or your child are experiencing severe pain in one tooth, you should:
Contact our office as soon as you can.
Have the victim rinse their mouth with warm water.
Floss around the tooth to dislodge anything that might be causing the pain.
Place a cold compress on the face or use an OTC medicine to control pain and swelling.
Unparalleled Experience & Qualifications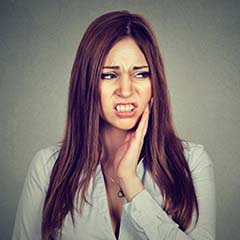 If you're in a stressful dental situation, Dr. Philip is the person you want to see. He has years of experience handling all kinds of dental emergencies, and he'll be the source of calm you really need. To help with dental emergencies, he'll use the latest imaging technology so he can catch, diagnose, and treat an issue as quickly as possible. He will also make every effort to accommodate your case soon as possible so that you don't have to wait days for relief.
Root Canal Therapy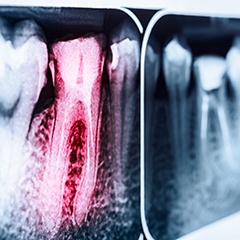 Root canal therapy is used to eliminate tooth pain and prevent tooth loss caused by infection and decay. With it, we can remove infected dental pulp from the center of a decaying tooth and then disinfect, fill, and seal the pulp cavity. This can also prevent the spread of infection to other teeth. Root canal therapy can immediately relieve toothaches, stop infections, and promote healing.
Learn More About Root Canal Therapy
Tooth Extractions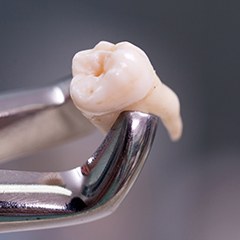 While removing a tooth is never our first choice, sometimes it's the only choice during an emergency situation. Dr. Philip may recommend a tooth extraction if:
A tooth is so decayed that it cannot be repaired.
A tooth has been broken beyond the point of restoration.
Severe periodontal (gum) disease is present.
The bone supporting a tooth has been damaged.
In any case, Dr. Philip always uses a gentle touch and plenty of anesthetic to make sure his extraction patients are comfortable the entire time.
Learn More About Tooth Extractions
Dental Emergency FAQs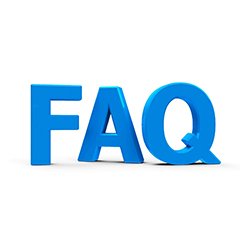 No one ever expects a dental emergency to happen, but 1 in 6 Americans will face one each year. If it happens to you or a loved one, do you know what to do? If you're like many people, you probably have several questions. Your emergency dentist in Sunnyvale is here for you during this difficult time to address your concerns and provide the relief you need. We can walk you through first aid at home and schedule you for a same-day appointment. While you wait, here are the answers to a few of the most common questions we hear to give you the peace of mind you need.
Should I go to the emergency room?
When a dental emergency strikes, it might seem like heading to the hospital is the logical solution; however, this isn't always the best answer. Most hospitals aren't equipped to treat the underlying cause of the problem. At most, they can prescribe pain relievers or antibiotics. Instead, unless you suspect a broken jaw or have a medical emergency, it's best to contact your dentist.
Is it better to have my tooth extracted?
If you have a problematic tooth, an extraction will eliminate the source of the issue, but it opens the door to a new list of concerns. Every tooth is essential to a healthy smile. When even one is missing, you develop an increased risk of several problems, like cavities, gum disease, and additional tooth loss. Not to mention, you'll need to invest in a dental prosthetic to rebuild your smile. You can avoid the complications of tooth loss by having your tooth treated. Your dentist in Sunnyvale will do everything he can to save your tooth.
If an extraction is in your best interest, we'll explain your replacement options, like a dental implant. This is the next best thing to your real tooth because it treats the entire structure, including the root. As a result, it stops the complications of tooth loss to invest in your smile.
Can I use my dental insurance?
Every policy differs, but most dental insurance companies cover a portion of the cost of emergency care. We will work on your behalf with your insurance carrier to file the necessary claims and forms, so you have one less thing to worry about during this difficult time. A member of our team will explain how your benefits are being used to pay for your treatment and if there's any remaining balance.
How can I pay for my treatment?
We don't want to see anything stand in your way of a healthy smile. We offer the affordable solutions you need to treat your dental emergency. Besides using your dental insurance, our office accepts several forms of payment, including traditional methods and CareCredit. You're given the funds to pay for the treatment, which you'll repay using a plan that accommodates your budget. You can get the care you need without draining your wallet.