Dental Bridges – Sunnyvale, TX
Say Goodbye To Gaps
Adult tooth loss is an all too common problem. Unexpected dental injury, decay, and disease can all take a toll on your dental health and leave you with the challenge of finding a suitable tooth replacement method. If you suffer from tooth loss, you need a fast, permanent, and practical solution. Dr. Philip now offers quality tooth restorations with durable dental bridgework. Ignoring a tooth loss problem is not a healthy option. The gaps left by missing teeth can cause your remaining healthy teeth to rotate or shift out of position, resulting in bite misalignment. The imbalance caused by missing teeth can also lead to decay, gum disease, and temporomandibular joint (TMJ) disorders. Don't let your tooth loss problem wreck your oral health.
What Are Dental Bridges?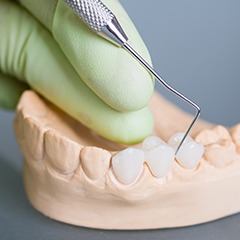 Dental bridges are used to permanently replace missing teeth with artificial teeth. Dental bridges actually "bridge" the gap left by a missing tooth. Bridges are attached to the remaining teeth for support. Unlike dentures, a fixed dental bridge can only be removed by a dentist.
How Are Dental Bridges Placed?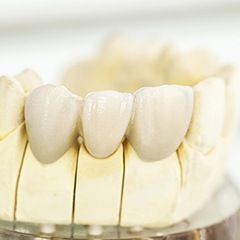 Before your new dental bridge can be made, the anchoring teeth must be reduced in size so that they can be fitted with dental crowns. After reduction, Dr. Philip will take impressions to provide an exact mold for the new bridge. If porcelain is used, Dr. Philip will determine the correct shade for the bridge to mimic the color of your natural teeth. Using this impression, a dental lab will custom fabricate your new bridge. A temporary bridge will be put in place to protect your prepared teeth while your permanent bridge is being made. When your permanent bridge is ready, the temporary bridge is removed, and your new bridge is then cemented, permanently restoring your smile.
Sunnyvale Dental Bridges Appointments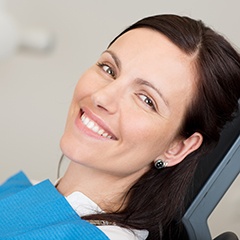 If you are missing one or more teeth, schedule the dental bridge consultation appointment you need with our restorative dentistry today. Dr. Philip is a highly qualified restorative and family dentist in Sunnyvale, TX.