Cosmetic Dentistry – Sunnyvale, TX
Flawless Smiles in a Few Appointments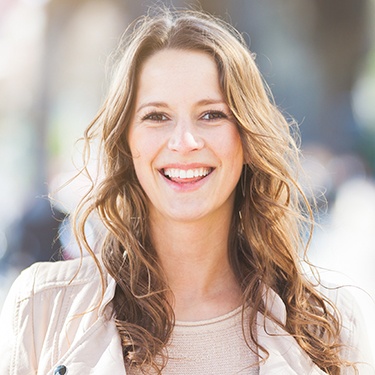 Are you self-conscious about your smile? Are you worried that the first thing people notice about you are stains, chips, cracks, or gaps in your teeth? If so, then Dr. George T. Philip knows exactly how to make those imperfections disappear, and it's much easier than you might think! Using the services detailed below, he can give you the kind of smile that you're always ready to show off, improving your appearance and self-esteem at the same time. To learn more about how Dr. Philip can give you the smile of your dreams, contact us today for a consultation.
Invisalign® Clear Braces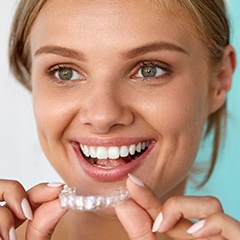 Have you always wanted to straighten your teeth, but the thought of getting braces stopped you from ever doing it? With Invisalign, you can now get the perfectly aligned smile you've always wanted without a mouthful of metal. It uses a series of nearly invisible aligner trays to shift the teeth in the most comfortable, discreet, and efficient way possible.
Learn More About Invisalign® Clear Braces
Porcelain Veneers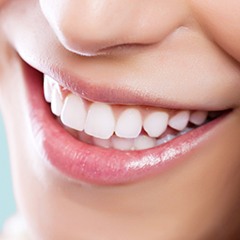 Porcelain veneers are extremely thin ceramic coverings that are fitted directly over the front of the teeth, and with them, Dr. Philip can hide permanent stains, close large gaps, and make many other dental flaws seemingly disappear. They are always custom-made to a patient's specifications, and you can get them in just two appointments.
Learn More About Porcelain Veneers
Metal-Free Dental Restorations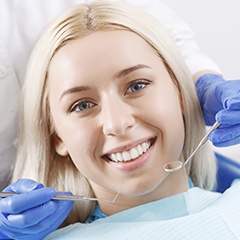 Does one of your front teeth need to be repaired? Concerned about how your smile will look? With our metal-free restorations, we can make it seem like nothing bad ever happened to your tooth. Dr. Philip can provide crowns and bridges made of 100% dental porcelain, a strong and durable material that is well known for its ability to match the appearance of real enamel in every way.
Learn More About Metal-Free Restorations
Dental Bonding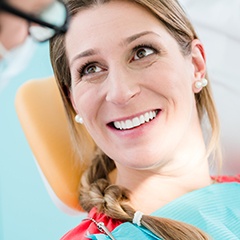 Minor cosmetic issues can easily be taken care of with direct bonding, often in just an hour or less! For this procedure, Dr. Philip applies a color-matched composite resin to any damaged/missing enamel, and he uses it to literally sculpt a tooth to perfection. With it, he can hide noticeable stains, chips, and gaps in just one simple appointment. Not only is this treatment fast, but it's completely painless as well, and it's one of the most affordable cosmetic services available.
Learn More About Dental Bonding
Teeth Whitening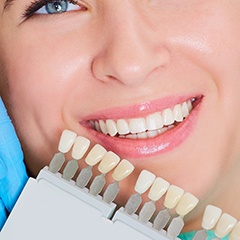 Has your daily cup of coffee, glass of wine in the evenings, or natural aging caused your smile to lose its luster over the years? With our professional-strength whitening treatments, we can get rid of even the most stubborn stains and dramatically turn up the brightness of your smile. You can get a quick treatment in our office, or we can send you home with your own custom-made kit so you can whiten whenever and wherever you want.
Learn More About Teeth Whitening
Understanding the Cost of Cosmetic Dentistry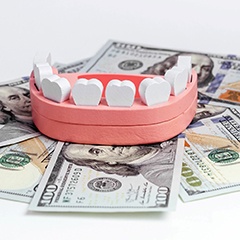 If you'd like to renew your smile but are concerned about the cost of cosmetic dentistry in Sunnyvale, our team has put together a helpful resource for you below. Each of our treatments is custom-tailored to meet your unique needs, meaning the price for a procedure would be determined by an initial consultation with Dr. Philip, where you'll both talk about the changes that you'd like to make to your smile along with your budget. Based on that, Dr. Philip will present you with a treatment plan that you can decide is right for you.
Which Cosmetic Dental Treatment is Right for Me?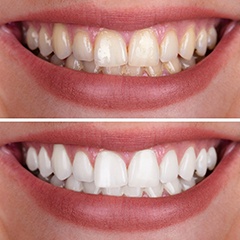 Your cosmetic dentist in Sunnyvale offers an extensive menu of cosmetic dental treatments that can fix a wide range of imperfections, ranging from broken and chipped teeth to severe tooth discoloration. Here are some of the procedures that we offer at our practice:
Invisalign clear braces are a discreet and convenient alternative to metal braces. They can address mild to moderate bite problems, gaps between teeth, and misalignment.
Porcelain veneers are thin sheaths that are placed over the visible surface of teeth that are severely damaged and discolored to make them appear complete, bright, and healthy.
Metal-free restorations are crafted from natural-looking, high-quality dental materials like ceramic and porcelain to blend in with surrounding teeth.
Dental bonding is a cost-effective and fast way to repair mild to moderately chipped teeth. It can also be used to address discoloration and gaps between teeth.
Teeth whitening utilizes professional-grade ingredients to brighten teeth without unwanted side-effects. We offer custom-made take-home whitening kits that can whiten by up to eight shades within two weeks of use.
Cosmetic Dentistry Can Be an Investment Worth Making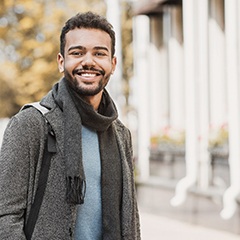 Some people may see investing in their smile as a frivolous thing, but we're here to tell you that it's not always that way. We've seen countless patients walk out of our office after receiving a service with a newfound sense of self-confidence, which is a priceless benefit of cosmetic dentistry. For some people, brightening their smile and repairing damaged, gapped, and misaligned teeth can even transform their social life by making them more enthusiastic about getting out of the house and hanging out with friends and family. At the end of the day, it's up to you to decide whether this is an investment that you'd like to make.
How to Make Cosmetic Dentistry Affordable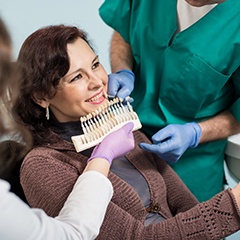 Most dental insurance plans will not cover cosmetic dental services, but we believe that shouldn't stop you from getting your dream smile. We work closely with third-party financers like CareCredit and Mastercard to offer monthly payment plans at little-to-no interest to help make your treatment more affordable and fit in your budget. If you have any questions or would like to speak to our team in more detail about these financing options, feel free to give us a call.
Cosmetic Dentistry FAQs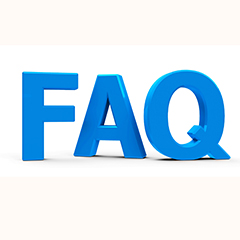 If you're unhappy with the way your teeth look, your cosmetic dentist in Sunnyvale can turn the smile of your dreams into reality. However, you might have a few concerns before you are ready to get started. Here are the answers to the most frequently asked questions about cosmetic dentistry to determine if it's right for you.
Is cosmetic dentistry expensive?
Cosmetic dentistry is associated with a hefty price tag, but it's not just for movie stars and celebrities. Our office offers several solutions to address common aesthetic concerns, which means there is a solution to fit your budget. After examining your mouth and learning more about your preferences, including the amount you're looking to spend, your cosmetic dentist will create a personalized treatment plan for a picture-perfect smile that won't cost you an arm or a leg.
Does cosmetic dentistry hurt?
You don't have to worry about a painful day in the dental chair to achieve the results you desire. Your dentist in Sunnyvale will keep your comfort as their priority. A local numbing agent can be used to block pain signals, but it isn't always necessary. You may also be a candidate for dental sedation if you need multiple or invasive treatments. Although you won't feel anything during your procedure, some can cause mild discomfort after the effects of any numbing agents dissipate. You can manage it with an OTC pain reliever. Your dentist may have additional aftercare instructions to prevent discomfort, like eating softer foods.
How long does cosmetic dentistry last?
Cosmetic dentistry consists of various procedures, each with a different lifespan. Not to mention, many things contribute to the life expectancy of your new smile. Your cosmetic dentist will explain how long you can expect your results to last and what you can do to get the most from your investment, like brushing and flossing. It's important to eat a nutritious diet that's limited in sugars. Your dentist will also recommend breaking any bad habits that can damage your smile, like smoking, chewing on your fingernails, or using your teeth to loosen bottle lids. Don't forget to visit your dentist every 6 months for a cleaning and checkup.
Is cosmetic dentistry covered by dental insurance?
Most dental insurance doesn't cover elective procedures, but there are exceptions if a treatment is medically necessary, like fixing a broken tooth. Many cosmetic treatments provide restorative benefits, like dental bonding and all-ceramic crowns. After meeting your deductible, your insurance can pay up to 80% of the expense for common restorative procedures until reaching your annual limit. Your insurance may pay some of the cost for any preparatory treatments, like a dental cleaning. A member of our team will work on your behalf with your dental insurance to maximize any applicable benefits. They will also review your payment options for any out-of-pocket expenses, like monthly installments using a third-party financing company. You can enjoy little or no interest financing based on your credit approval.