Cosmetic Dentistry – Sunnyvale, TX
Flawless Smiles in a Few Appointments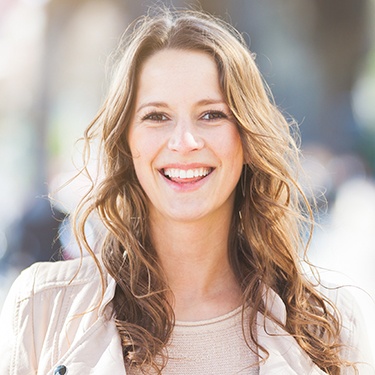 Are you self-conscious about your smile? Are you worried that the first thing people notice about you are stains, chips, cracks, or gaps in your teeth? If so, then Dr. George T. Philip knows exactly how to make those imperfections disappear, and it's much easier than you might think! Using the services detailed below, he can give you the kind of smile that you're always ready to show off, improving your appearance and self-esteem at the same time. To learn more about how Dr. Philip can give you the smile of your dreams, contact us today for a consultation.
Invisalign® Clear Braces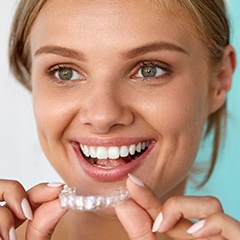 Have you always wanted to straighten your teeth, but the thought of getting braces stopped you from ever doing it? With Invisalign, you can now get the perfectly aligned smile you've always wanted without a mouthful of metal. It uses a series of nearly invisible aligner trays to shift the teeth in the most comfortable, discreet, and efficient way possible.
Learn More About Invisalign® Clear Braces
Porcelain Veneers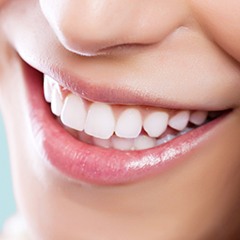 Porcelain veneers are extremely thin ceramic coverings that are fitted directly over the front of the teeth, and with them, Dr. Philip can hide permanent stains, close large gaps, and make many other dental flaws seemingly disappear. They are always custom-made to a patient's specifications, and you can get them in just two appointments.
Learn More About Porcelain Veneers
Metal-Free Dental Restorations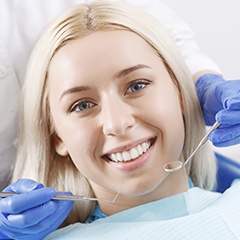 Does one of your front teeth need to be repaired? Concerned about how your smile will look? With our metal-free restorations, we can make it seem like nothing bad ever happened to your tooth. Dr. Philip can provide crowns and bridges made of 100% dental porcelain, a strong and durable material that is well known for its ability to match the appearance of real enamel in every way.
Learn More About Metal-Free Restorations
Dental Bonding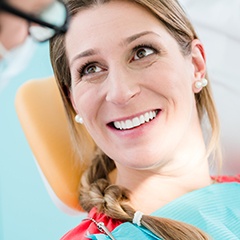 Minor cosmetic issues can easily be taken care of with direct bonding, often in just an hour or less! For this procedure, Dr. Philip applies a color-matched composite resin to any damaged/missing enamel, and he uses it to literally sculpt a tooth to perfection. With it, he can hide noticeable stains, chips, and gaps in just one simple appointment. Not only is this treatment fast, but it's completely painless as well, and it's one of the most affordable cosmetic services available.
Teeth Whitening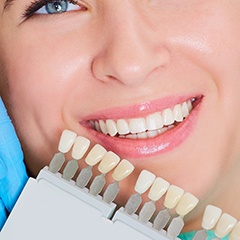 Has your daily cup of coffee, glass of wine in the evenings, or natural aging caused your smile to lose its luster over the years? With our professional-strength whitening treatments, we can get rid of even the most stubborn stains and dramatically turn up the brightness of your smile. You can get a quick treatment in our office, or we can send you home with your own custom-made kit so you can whiten whenever and wherever you want.