Children's Dentistry – Sunnyvale, TX
Protecting Little Smiles for a Lifetime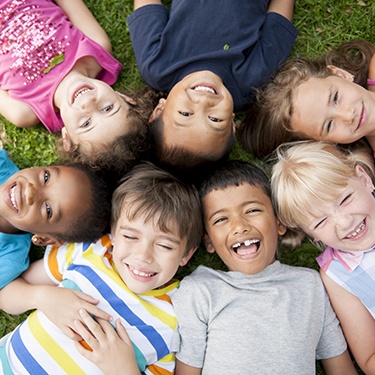 As a parent, you do everything you can to ensure your child's health and happiness. When you are searching for the best children's dentist in Sunnyvale, TX, you want to be 100% sure that the practice you choose upholds the highest standards in dentistry. Dr. George T. Philip and his caring, compassionate team combine years of experience and a genuine passion for dentistry, providing families from our community with the dental care they need to enjoy exceptional oral health every day. When you entrust your child's smile to Dr. Philip, you know that you've formed a lasting relationship with a dentist who truly cares about you and your family.
Children's Dentistry Services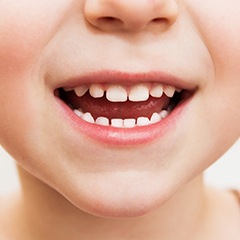 Childhood dentistry visits essentially set the stage for a lifetime of good oral health. When you bring your son or daughter to our Sunnyvale, TX family dental office, you're paving the way toward years of happy, healthy smiles. In fact, the American Dental Association and the American Academy of Pediatric Dentistry recommend that all children first visit the dentist by the age of one. Research has shown that children who wait until their second or third birthday to visit the dentist are more likely to develop problems that require restorative dental work, including fillings and dental crowns.
As your trusted children's dentist in Sunnyvale, TX, Dr. Philip offers a comprehensive menu of general and preventive services designed with your little one's health, safety, and comfort in mind. These services include:
General Dentistry Checkups
Thorough Dental Exams and Cleanings
Digital X-Rays (for reduced exposure to radiation)
Tooth-Colored Fillings
Custom Athletic Mouthguards
Root Canal Therapy (endodontics)
Whatever your child needs to achieve and maintain excellent oral health, you'll find it at the office of George T. Philip, DMD, PA. Our dedication to your satisfaction is our commitment to you and your family.
Schedule Your Child's Checkup Today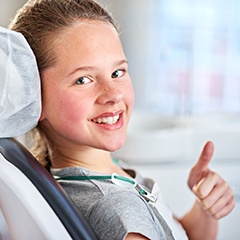 If it has been more than six months since your child's last visit to the dentist, there's never been a better time to take a step in the right direction with a children's dentistry checkup at our state-of-the-art dental office. We pledge to take the time to get to know you and your little one, promoting a calm and comfortable environment to ensure that each visit is a pleasant one. Contact us today to learn more about how our children's dentistry services can help to keep your son or daughter smiling healthily and happily for years to come.
Our family-friendly dental practice warmly welcomes patients from throughout Sunnyvale, TX and the surrounding areas, including Dallas, Rockwall, Rowlett, Balch Springs, Mesquite, and beyond. We can't wait to show you what a difference our patient-centric approach and extensive experience can make for you and your child.