Restorative Dentistry– Sunnyvale, TX
Bring Back Your Beautiful Smile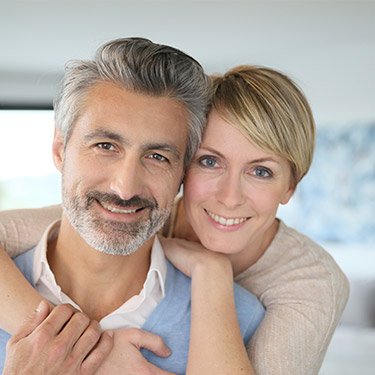 What is restorative dentistry? Restorative dentistry aims to fully repair and restore the natural and healthy form and function of your teeth. If your teeth have been damaged by years of decay, infection, trauma, or wear and tear, everyday tasks like speaking and eating can become painful and uncomfortable. Untreated damage may even keep you from healthy emotional expressions like smiling and laughing. However, no matter how much damage your teeth have sustained, Dr. Philip can help. Restorative dentistry offers a variety of time-tested treatments designed to return your mouth to its optimal health and functionality. Restorative dentist Dr. Philip and his experienced team deliver quality dentistry services daily to patients of all ages. From single tooth fillings and crowns to full-mouth restorations, Dr. Philip has a variety of solutions to address even the most severe oral health maladies.
Full-Mouth Restorations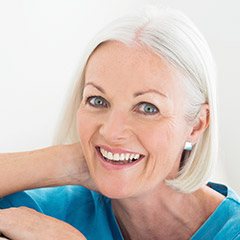 If you have extensively damaged teeth, Dr. Philip can develop a customized treatment plan to restore your entire mouth. A full-mouth restoration may require multiple procedures that are tailored to address your specific concerns. Many restorative treatments can be accompanied by cosmetic treatments like porcelain veneers and cosmetic bonding to ensure beautiful, long-lasting results.
Learn More About Full-Mouth Restorations
Dental Crowns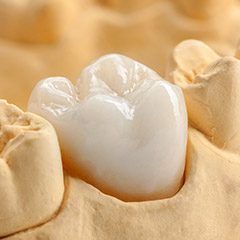 Dental crowns serve both cosmetic and restorative functions. A dental crown is commonly placed to improve the form and function of weakened, injured, or otherwise badly decayed tooth. Dental crowns are placed over the entire visible surface of the affected tooth to restore its appearance and protect it from further damage. Dental crowns can be used to cover dental implants, cover teeth treated with root canals, or provide support for dental bridges.
Learn More About Dental Crowns
Dental Bridges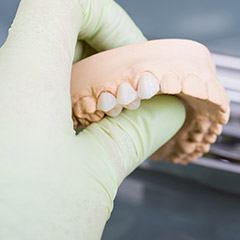 Dental bridges are used to replace one or more missing teeth. Typically, a dental bridge is comprised of a dental crown attached to surrounding healthy teeth as the dental crown "bridges" the gap from the missing tooth.
Learn More About Dental Bridges
Tooth-Colored Fillings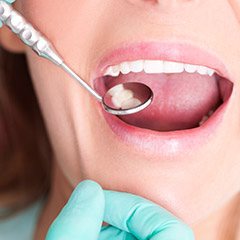 To stop decay from forming cavities, Dr. Philip will gently remove the decayed areas of your tooth and then fill the area with a tooth-colored composite material to restore the natural form and function of the tooth. Dental fillings can also be used to repair cracked teeth, broken teeth, or teeth that have been worn down from teeth grinding.
Learn More About Tooth-Colored Fillings
Dentures & Partials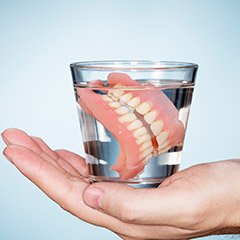 Modern-day dentures are far more comfortable, stable, and natural-looking than ones from the past. Whether you are missing a few teeth or all of them, Dr. Philip can design and craft a denture that fits snugly into your mouth and won't slip while you're speaking or eating. His custom dentures can also be retained with dental implants to deliver even more secure and natural looking results.