Dental Insurance – Sunnyvale, TX
Achieve a Healthy Smile for Affordable Rates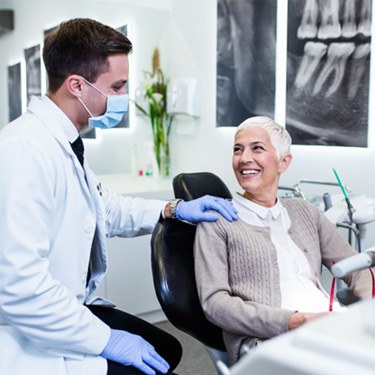 Your dental insurance in Sunnyvale is an investment in your oral and general health. By paying your monthly premiums, you have access to affordable dentistry. You can benefit from discounted rates to keep your teeth and gums healthy to lower your long-term oral health expenses. With your dental health linked to your general wellbeing, you can use your coverage to keep your mouth and body healthy. We are proud to help you maximize your coverage to keep optimal oral health within your budget.
How Dental Insurance Works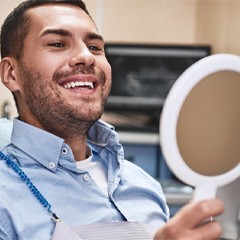 Every month, you pay a premium for your dental insurance policy. Although every policy differs, most plans include:
100% of preventive services
80% of minor restorative services
50% of major restorative services
You can use your benefits to visit your dentist at least twice a year for a cleaning and checkup after a co-payment. If a problem occurs, you don't have to worry about a large dental bill. After reaching your deductible, you can use your coverage to offset the amount you pay out-of-pocket for common restorative treatments, like fillings, crowns, and root canals.
What is the Difference Between Dental & Medical Insurance?
Dental insurance works differently than medical coverage because there are annual limits and maximums. Besides your premiums, you have a pre-determined deductible that must be met before your full dental benefits take effect. Once you meet your deductible, you have access to a yearly allowance to use toward the cost of your care. Although every policy is unique, most have annual limits ranging from $1,000 to $2,500. At the end of the year, your dental insurance benefits will expire. You won't be reimbursed for your premiums or deductible if you have not met your limits. Any allowance you haven't used won't carry over into the next year.
In-Network VS. Out-of-Network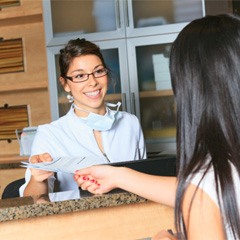 Contrary to common belief, you can visit any dentist who accepts your coverage. We are proud to accept both in-network and out-of-network patients. We'll help you maximize your dental coverage to keep a healthy smile affordable.
In-Network Coverage
Your dental insurance recommends choosing a dentist in their network because they have pre-negotiated rates for common services. As a result, you'll enjoy more coverage at the time of service. We are in-network with many dental insurances, including:
MetLife
Delta Dental
Blue Cross
Blue Shield
Aetna
Cigna
Out-of-Network
You can use your dental insurance at any dentist that accepts your policy, even if they are out-of-network. You will have to pay the difference between the office fees and your insurance's allowable amounts. You'll have more freedom to choose the exact services and dentist you desire.
Schedule an Appointment Today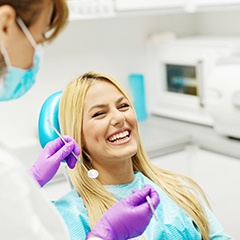 You pay for your dental insurance every month, so why not use it? We know it can be confusing, but you don't have to navigate your policy alone. We'll work on your behalf with your dental insurance, so you have one less thing to worry about. If it has been 6 months since your last dental appointment, contact our office today to schedule a consultation with your dentist in Sunnyvale.