Sunnyvale Location – Sunnyvale, TX
Meet Your Trusted Local Dentist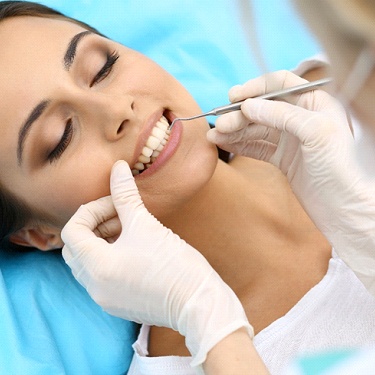 Besides brushing and flossing at home, your healthy smile relies on the care you receive from your dentist in Sunnyvale. Dr. George T. Philip is pleased to provide you with the exceptional dental services your teeth and gums need to stay healthy. Supported by extensive training and qualifications, he combines in knowledge in dentistry with the latest technological advancements to exceed your expectations. You'll enjoy personalized, comfortable care to help you reach and maintain optimal oral health.
What Sets Us Apart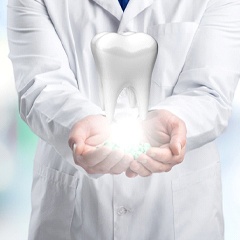 You have unique oral health needs, which constantly change over the years. You need more than just a cookie-cutter treatment plan. Dr. Philip strives to provide the individualized solutions you need. He takes the time to get to know you to make you feel at ease during your appointment. He explains your treatment plan and answers your questions to help you make educated decisions about your oral health.
Comprehensive Dental Care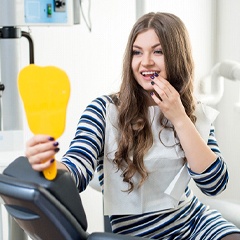 Your oral health needs constantly change. We don't want to refer you to an unfamiliar dental office. Dr. Philip is supported by extensive experience and qualifications to deliver the exact care you need in-house. Our dental practice offers complete services from one location, including:
Preventive Dentistry
Emergency Dentistry
Restorative Dentistry
Dental Implants
Cosmetic Dentistry
Advanced dental services
Hear What Our Patients Say
You don't have to take our word that we provide exceptional dental care. Instead, you can hear for yourself what our patients have to say about our dental office.
"He is fabulous. Took me a long time to find a great dentist that really cared and didn't always try to up-sale. I will keep driving from Weatherford as long as I have a license to drive!!! Love ya'll!" – Sarah Mobley
"Dr. Philip is the best dentist I've ever been to! He and his staff take great care of me every time I come in! Thanks for taking care of my smile and always making me smile at every appointment!" – Meredith Huiett
Conveniently Located
We know your life is busy and your time is valuable. We are conveniently located, so it's easy to visit our office for a consultation, checkup, or dental procedure. We are near N. Belt Line Rd. and the Pediatric Clinic of Sunnyvale. We also offer flexible office hours to accommodate your schedule.
Affordable Care
We don't want to see anything stand in your way of a healthy smile, including the fear of a large dental bill. We accept several insurance carriers to reduce the amount you need to pay out-of-pocket. We work on your behalf with the insurance carrier to give you one less thing to worry about. We also accept several forms of payment to cover any remaining costs, including third-party financing with CareCredit.
Dentist Near Me
If you need a new dentist, choose high-quality, personalized care with Dr. Philip. A member of our team is only a phone call away to answer your questions or to schedule your first visit. We look forward to meeting you.