Dental Bonding – Sunnyvale, TX
Enhance Your Smile With Dental Bonding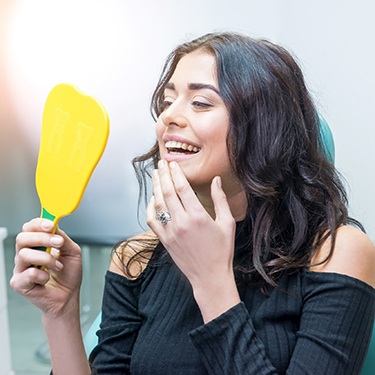 If you're not happy with the way your teeth look, you can have the dazzling smile you've always wanted with dental bonding. There are many options to address common imperfections, but dental bonding continues to rank among the most popular cosmetic procedures every year. It offers drastic results without costing you an arm or a leg. Dr. Philip can turn the smile of your dreams into reality using a quick treatment that looks natural.
What Is Dental Bonding?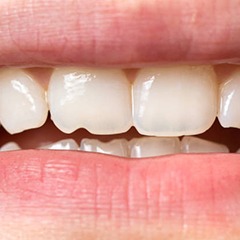 Dental bonding is a common procedure used in restorative and cosmetic dentistry. A composite resin is shaded to match the color of enamel to blend in with the tooth, so only a trained dental professional will know it is there. It is an effective option to treat minor issues, like when needing to fix a chipped tooth. After just one appointment, you'll have a confident smile with results that can last for 5 to 10 years before needing to be replaced. It's an affordable solution to revamp your pearly whites.
Who Is a Good Candidate for Dental Bonding?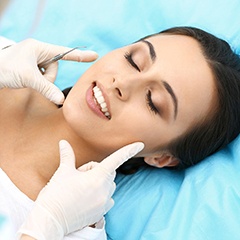 Your first step toward an attractive smile is a consultation with your cosmetic dentist, Dr. Philip. He will examine your mouth to look for any untreated dental issues that must be resolved before moving forward, like cavities or gum disease. He will also learn more about your goals to determine if dental bonding is right for you. It can be a perfect solution to treat:
Tooth decay
Exposed tooth roots
Chipped or cracked teeth
Stains or discoloration
Abnormally shaped teeth
Dr. Philip will create the plan you need to achieve your best smile.
The Dental Bonding Process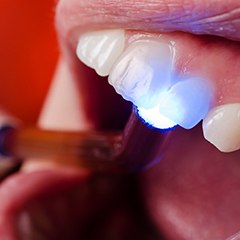 Generally, dental bonding takes 30 to 60 minutes, depending on how many teeth you're improving. Your cosmetic dentist may recommend more than one appointment if you're treating several teeth.
He will clean your tooth and may administer a local numbing agent, but it isn't always necessary. Dr. Philip will apply a weak acid to your tooth to open the pores in your enamel to ensure a strong bond.
Your tooth will be rinsed and dried before the resin is applied, which will have been previously customized to the color of your enamel. Dr. Philip will mold it into the ideal shape before using a special dental light to harden it. He will smooth and polish your tooth before you leave to put the final touch on your new smile.
Your investment can last for many years with the right care, like brushing and flossing. It's also best to break any bad habits that can damage the bonding, like chewing on your fingernails or using your teeth to loosen bottle lids. Don't forget to visit your dentist every 6 months for a cleaning and checkup.
The Benefits of Dental Bonding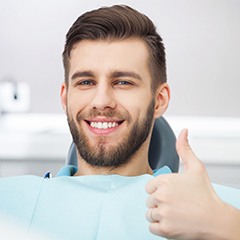 Dental bonding is a highly sought treatment, and for good reasons, including:
Natural-looking results.
Quick, minimally invasive procedure.
Durable for long-lasting results.
Affordable option.
Easy maintenance and care.
If you're ready to invest in a flawless smile, request an appointment through our website or call (972) 961-4105 to schedule a consultation.