Dentist – Sunnyvale, TX
Get to Know Dr. George T. Philip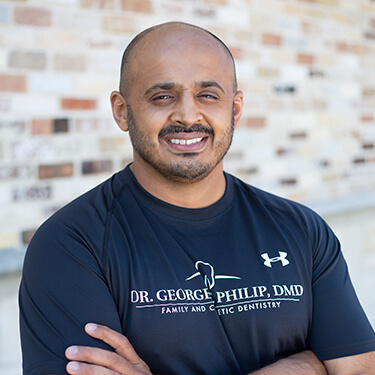 Dr. Philip is proud to call himself a true Texas dentist. He's from here, he was educated here, and now he uses his knowledge every day to help the people of Sunnyvale smile a little bigger and brighter. Dr. Philip knows that relationships are extremely important in dentistry, so below, you can start getting to know him as both a dentist and a person. He looks forward to meeting you and your family, and he knows he's going to do great things for your smiles.
Dental Education & Background
Dr. Philip is a lifelong resident of Mesquite, Texas. He graduated from Poteet High School in 1994. After graduation, he attended Texas Christian University and earned his Bachelor of Science degree in 1998. Dr. Philip then worked as a dental assistant for a year to get hands-on experience before entering the Nova Southeastern University College of Dental Medicine in Ft. Lauderdale, Florida. It was here that he earned his Doctor of Dental Medicine degree in 2003. Upon returning to Texas, he worked as an Associate Dentist in the office of Dr. J. David Toney. In December of 2004, Dr. Philip purchased his own practice, where he still is today.
Dr. Philip's Personal Approach to Dental Care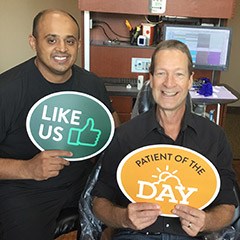 Dr. Philip is interested in every aspect of dentistry. He is constantly taking continuing education courses so he can provide his patients with the latest dental treatments out there. Dr. Philip believes it is important to educate his patients so they can always make well-informed decisions about their care. He strives to treat all of his patients in-office. However, should there be an especially complex case, he will refer to a specialist, and only to one he knows personally. He sees and treats all age groups, from children to the elderly.
Life Outside of Dentistry
Dr. Philip enjoys spending all of his free time with his wife (Betsy) and their two children (Christian and David). When he has spare time, he plays basketball and exercises often. He is a lifelong Dallas Cowboys and Mavericks supporter, as well as a HUGE FAN of the TCU Horned Frogs Football Team.