Invisalign® Clear Braces – Sunnyvale, TX
Your Clear Path to a Straighter Smile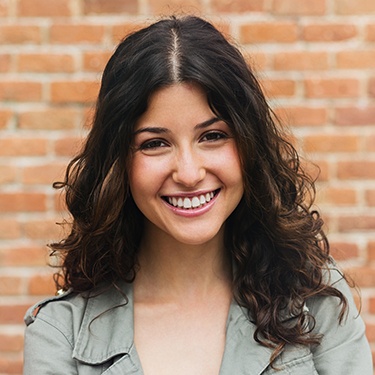 If you've put off orthodontic care because you don't want to wear traditional braces, we have good news for you. Today, it's possible to have a straighter, healthier smile without the need for metal braces. Instead, you can turn to a special cosmetic braces system called Invisalign for help.
Benefits of Invisalign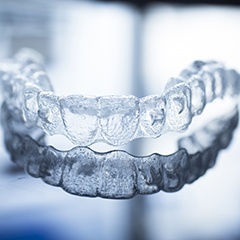 Invisalign makes it possible for you to discreetly move your teeth into their correct positions without drawing attention to your treatment. That's because Invisalign doesn't use metal brackets or wires. Instead, it uses a series of clear, removable trays. Not only are these trays more comfortable and less noticeable, they can be taken out to eat, brush, and floss as well. As a result, you can enjoy your favorite foods during treatment, and you can care for your smile just as thoroughly as you normally would.
Invisalign is often able to deliver final results in much less time than braces as well. Average treatment times range from about 12-18 months, while regular braces tend to average about 2-3 years. Plus, because Invisalign doesn't need to be regularly adjusted and tightened like braces, a patient will only need to come in for progress checks once every six weeks, saving them loads of time over the course of their treatment.
How Invisalign Works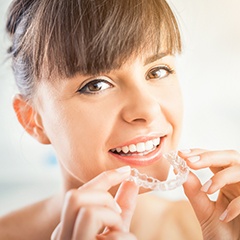 For patients who are interested in Invisalign, everything will begin with a consultation with Dr. Philip. During this appointment, he'll perform a brief oral exam and ask the patient about their specific smile goals. If he believes that Invisalign is the best option for them, he can start the process of designing their trays.
Using a 3D impression of the teeth, he'll create a personalized treatment plan that guides them into their new positions. This plan will then be sent to an Invisalign lab to create a patient's unique series of trays. After a week or two, the patient will return to our office to pick up their trays, and Dr. Philip will show them how to put the trays on as well as maintain them.
Each tray needs to be worn for about 22 hours a day for 2 weeks before progressing to the next one. Basically, the only time someone will take them out is when they are eating or cleaning their teeth. After the two weeks, they'll put in a new set of trays, and that's how the entire treatment will progress. Once a patient has worn all of their trays, that's it! Their treatment is finished, and they should have a perfectly straight set of teeth looking back at them in the mirror. At this point, Dr. Philip will likely have a patient temporarily wear a retainer to ensure their newly shifted teeth stay in place.
Invisalign Provider in Sunnyvale, TX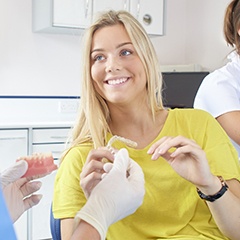 Dr. Philip has been a certified Invisalign provider for years and loves seeing how this modern service transforms the smiles and the confidence of his patients. If you're an adult or teenager, Invisalign may be right for you.
Do you want to learn more about Invisalign? Call our Sunnyvale dental office to schedule an appointment with Dr. Philip today.