About Our Sunnyvale Dental Office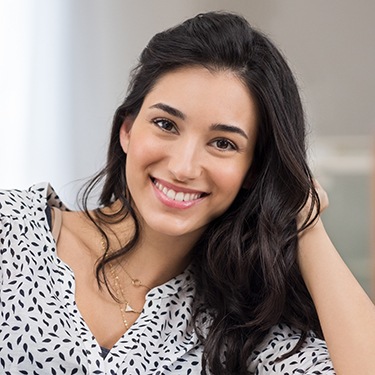 Since December of 2004, Dr. George Philip has been serving dental patients from not only the Sunnyvale area, but the greater DFW Metroplex as well. Our team's patented style of dentistry is truly one of a kind – we're not trying to wow anyone with over-the-top glitz or glamour. Instead, we simply want to provide every person in need with a genuinely satisfying and respectful dental care experience that leaves them feeling at ease. Your smile is an invaluable part of your health and self-confidence, and we will always treat it that way.
Do you have any questions or concerns we can help you with? Are you ready to schedule a first appointment? Don't hesitate to contact us. If you'd like to learn more about what makes our dental office unique, keep reading:
Personalized Dentistry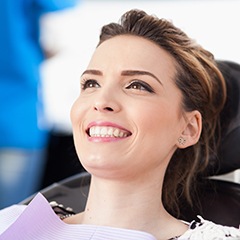 Everyone's dental goals are different, and the last thing we want to do is pressure you into accepting an overblown treatment plan you don't want or understand. Dr. Philip always takes the time to educate each individual patient about their specific needs, what certain services can accomplish, and what he believes will work best for their unique situation. We want you to feel 100% confident about what comes next!
State-Of-The-Art Approach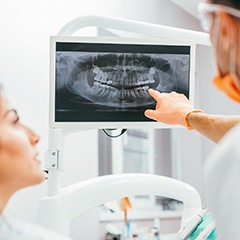 The world of dentistry is never at an absolute standstill. New techniques, tools, and technologies are being developed all the time, and our team enjoys staying as up-to-date as possible so that the patient can benefit wholeheartedly. Digital X-rays, digital impressions, intraoral cameras, soft tissue lasers – you can find all of these modern touches and more here in Sunnyvale, leading to successful, stress-free appointments and truly outstanding smile improvements.
Learn More About Advanced Technologies
Comfortable Experiences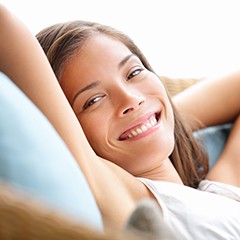 Many patients experience hesitation, anxiety, and even outright fear when faced with an upcoming visit to the dentist's office. Thankfully, our team does a great job of creating a friendly and relaxing environment that helps every stage of your care run smoothly. We love chatting with people and simply getting to know them over time, building a strong sense of familiarity that helps the practice feel like a home away from home. Additionally, we offer sedation dentistry for patients who need a little extra help relaxing during treatments.
Get Involved With Us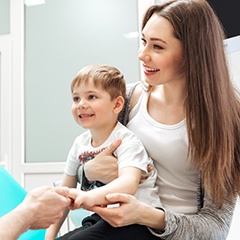 Dr. Philip is very proud to have been a part of the Sunnyvale community for well over a decade now, and he enjoys giving back by supporting many of the local schools and their athletic programs. As a lifelong fan of both the Dallas Cowboys and the TCU Horned Frogs, football is especially near and dear to his heart, but he donates as often as possible to a wide spread of sports teams! If you'd like to learn more about his community involvement or even join in, don't hesitate to give the practice a call.