Metal-Free Dental Restorations – Sunnyvale, TX
Dental Work That Doesn't Look Like Dental Work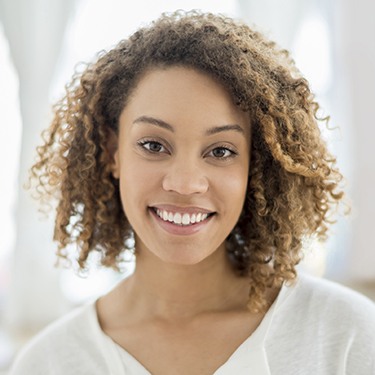 In the past, if a patient had a damaged front tooth that needed to be repaired, their only options were gold and silver crowns that would instantly stick out in their smile. Thankfully, dental materials are constantly advancing, leading to more lifelike options that can deliver a more natural appearance. At our dental office, Dr. George T. Philip can now repair broken and decayed teeth with all-porcelain restorations that not only look great, but can be trusted to stand the test of time as well.
Metal-Free Restorations Can Be Used to: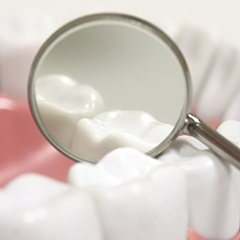 Repair large cavities
Replace missing pieces of broken teeth
Even out the bite to address TMJ problems
Hold a weakened tooth together
Replace missing teeth with dental implants
The Benefits of Metal-Free Restorations: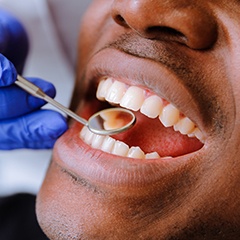 Natural Appearance: We mostly use metal-free restorations to address problems with the teeth that show prominently in the smile. The ceramic material can be color-matched to blend with any patient's enamel, helping the crown or bridge look just like real teeth.
Strength & Durability: Just because metal-free restorations look good doesn't mean they aren't built to last as well! Dental porcelain is an extremely sturdy material, meaning patients can trust their restorations whether they are eating, speaking, or simply showing off their smile.
Biocompatible: Many people have metal sensitivities/allergies that make traditional dental restorations impossible to get, but this isn't a factor with porcelain crowns and bridges, helping more people get the care that they need.
Interested in a Metal-Free Dental Restoration?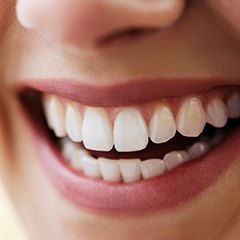 Do you have a tooth in need of repair and think that a metal-free restoration might be the perfect solution? If so, then all you need to do is give our dental office a call today. Dr. Philip will give you a brief exam, and then he can get to work designing your custom-made restoration. Typically, it takes just two appointments to have one specially made and placed.
To learn more about metal-free restorations or schedule an appointment, give us a call today.