Root Canal Therapy – Sunnyvale, TX
The Solution to Severe Dental Pain
What happens when a cavity becomes so advanced that it reaches the pulp at the center of your tooth? That's when root canal therapy, also known as endodontic therapy, becomes necessary. Trauma or a deep restoration can also create the need for a root canal by causing nerve damage.
Root Canal Process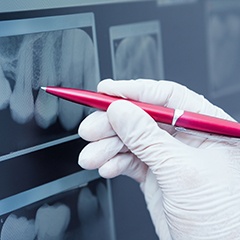 During a root canal, Dr. Philip will remove the infected pulp from the center of your tooth and disinfect its canals. Then, he will fill them with a safe material to prevent the infection from returning. As a final step in the process, Dr. Philip will place a crown over your tooth to restore its functionality and appearance.
Tooth Decay Treatment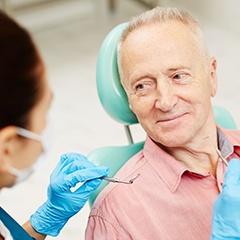 To protect your smile from advanced decay, you should visit Dr. Philip's Sunnyvale dental office for regular
checkups and cleanings. Once the pulp in your tooth has become infected, a root canal is the only way to treat it.
Signs that you may need a root canal include:
Sensitivity to hot or cold foods
Toothache pain
Swelling
Discomfort when you bite or chew
A bad taste in the mouth
In some cases, there are no symptoms at all, underlining the importance of regular checkups. If you have developed the need for a root canal, we can tell you during a routine exam.