February 18, 2021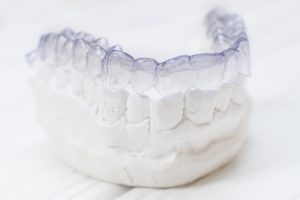 Invisalign in Sunnyvale is a preferred orthodontic system for teens and adults who are interested in attaining a straight smile without brackets and wires. Did you know the clear aligners can also fix a variety of bite problems? Although there isn't a "one-size-fits-all" solution, many people with misaligned bites can benefit from Invisalign. Not sure if it's the best option for you? Here are some of the most common bite concerns that can be corrected with aligners.
Benefit from a Balanced Bite
If your teeth aren't in their proper positions, it affects more than the appearance of your smile. It can also impact the way your upper and lower teeth rest on each other. When there isn't harmony between the top and bottom arch, it can lead to a variety of complications, like decreased oral functions. Not only can biting and chewing be difficult, but you can develop a TMJ disorder, too. The uneven pressure distribution on your teeth can also increase the likeliness of worn enamel, cracks, and chips. In some cases, a poorly aligned bite can also change your facial features.
Fix Your Bite with Invisalign
Your dentist in Sunnyvale will perform a thorough consultation to assess the alignment of your teeth and bite to create a customized treatment plan. While every case differs, Invisalign can be used to resolve:
Overbite: The aligners can shift the upper teeth backward or move the lower arch forward to prevent uneven enamel wear and jaw pain.
Underbite: Invisalign can move the lower teeth behind the upper arch to improve your ability to chew and speak.
Crossbite: In cases where the upper and lower teeth rest inside each other, aligners can fix single tooth crossbites.
Open Bite: The top and bottom arch can meet in harmony by repositioning the teeth through staging.
Invest in Clear Aligners
If you're ready to improve your smile and quality of life, it's time to see if Invisalign is right for your bite problems. After an initial consultation to ensure you're a candidate, your dentist will create a series of clear aligners that are worn over your teeth for at least 22 hours per day. You'll switch to a new aligner every week. While every treatment plan is unique, most patients are finished with their aligners in about 12 months.
While on your journey to a straight smile, you won't have to deal with any dietary restrictions or a lengthy oral hygiene routine. You'll also spend less time in the dental chair because you won't need appointments for adjustments.
Invisalign is a convenient and effective option to fix your bite without worrying about the noticeability or restrictions of metal braces. You'll have added confidence while achieving the healthy, functional smile you deserve.
About Dr. George T. Philip
Dr. Philip earned his dental degree from the Nova Southeastern University College of Dental Medicine. He remains current with the latest treatments and techniques to help his patients maintain optimal oral health. He can treat a variety of orthodontic issues using clear aligners. Contact our office today to see if Invisalign is right for you.
Comments Off

on Can Invisalign Fix Bite Problems?
No Comments
No comments yet.
RSS feed for comments on this post.
Sorry, the comment form is closed at this time.