June 7, 2023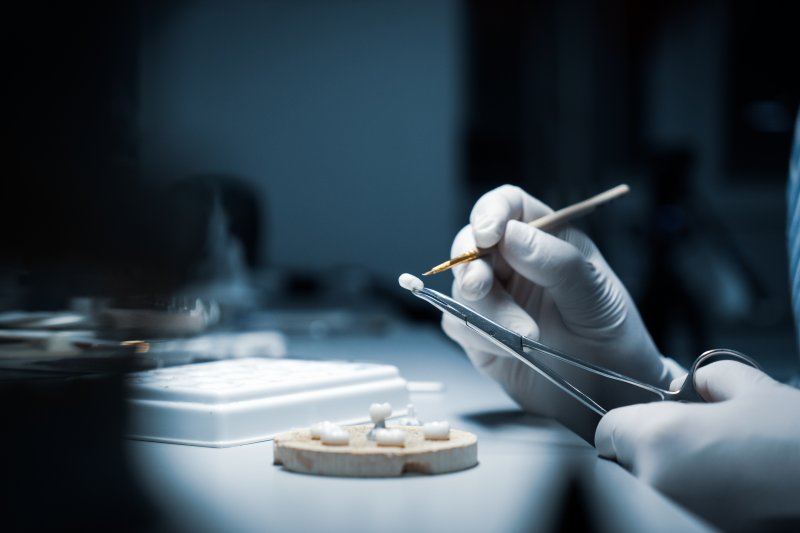 Dental crowns are some of the best ways that your dentist can repair cracked, damaged, or otherwise broken teeth. They're also incredibly realistic, meaning that if you have one, you may have even forgotten that it was there.
However, one day, you may start to notice that your dental crown doesn't quite feel the way that it ought to. The fact is that no piece of dental work lasts forever—here are a few signs that yours could need to be replaced.
Visible Damage
One of the most obvious signs that your dental crown is going to give out soon is if you notice a chip or crack on the restoration itself. Even a hairline fracture could be indicative of an impending failure down the line.
These things can be a little hard to detect on your own, so it's important to visit your dentist often so that they can check on the condition of your restoration. It's better to find these issues before the crown falls off completely.
Black Line Around Your Gums
If you got a dental crown some years ago, you probably got one of the porcelain-fused-to-metal crowns that were popular at that time. These are durable and aesthetically pleasing but come with a pretty large drawback—the metal base.
While these add strength to the crown, they can start to become visible if your gums recede too far from the crown. This can create what looks like a black line around the base of the gums. Unfortunately, this happens naturally as you age, making it somewhat unavoidable for this problem to occur. This is a design flaw of the porcelain-fused-to-metal crown, and if you notice the issue, there's nothing you can really do besides replace it with a more modern material.
Sensitivity
Dental crowns are used to cover up and repair teeth that have been damaged. Cracks and fractures can all make your teeth sensitive, and if your crown is functioning properly, it should protect you from that.
On the other hand, if you start to notice your tooth feeling sensitive again, that's a good sign that there's something wrong with your restoration. You should tell your dentist immediately if you face this issue.
About the Author
Dr. George T. Philip considers himself to be a true-blue Texas dentist. He's from here, grew up here, and today he helps members of his community achieve healthy and beautiful smiles. Dr. Philip received his degree from the Nova Southeastern University College of Dental Medicine before opening his own practice in Sunnyvale. He stays on top of his field via his work with SPEAR Education and the Academy of General Dentistry.
If you have any questions about dental crowns, he can be reached at his website or by phone at (972) 285-6144.
Comments Off

on Indicators That Your Dental Crown Should Be Replaced
No Comments
No comments yet.
RSS feed for comments on this post.
Sorry, the comment form is closed at this time.