October 6, 2022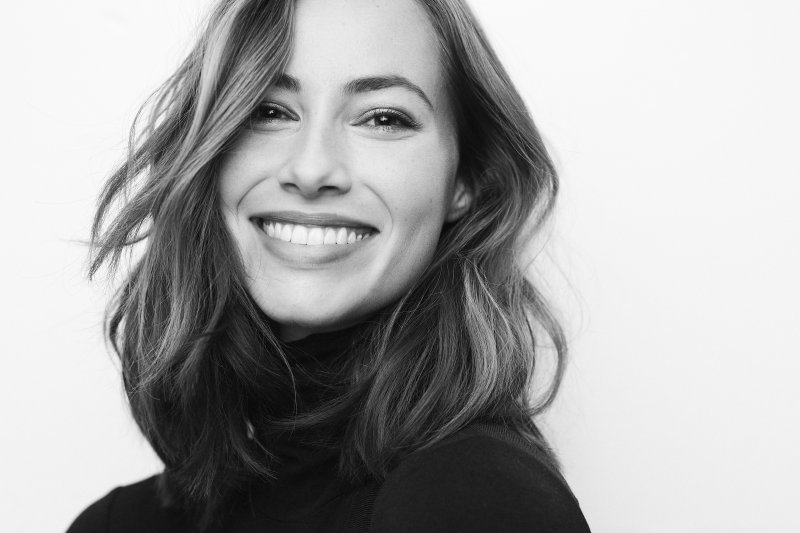 Sometimes it can be hard to look on the bright side of things. While we can't always choose how we feel, we can try and change how we react to it. Studies suggest that the benefits of smiling are still present, even if you're upset. As it turns out, meeting the world with a grin might be the best thing you can do. Here are five ways smiling more might make a difference in your life.
1. You Can Fake It 'til You Make It.
You might think that smiling when you're unhappy won't get you anywhere, but research has shown that it can actually improve your mood. Physiologist Paul Eckman measured the brain activity of students who were smiling genuinely and compared it to another set of students who were told to smile. He found that the pleasure centers of the brain lit up in comparable ways in both sets of students.
2. Better Than a Stress Ball
Stress can take a serious toll on your body. A researcher at the University of California, Irvine measured how a stress-inducing task affected people's heart rate. She found that participants who smiled after the task was complete saw a faster reduction in heart rate compared to those who didn't. And unlike most stress relievers, it doesn't cost you anything to smile.
3. Look Good, Feel Good
If you want someone to think you're confident, there's nothing better than a smile. It shows that you're comfortable, happy, and approachable, which is great in social situations. If you're at a job interview, a party, or meeting someone for the first time, don't forget to show off those pearly whites!
4. Turn Back the Clock
Looking younger isn't really about age, it's about conveying a vitality that some people feel they lose as they get older. But that energy doesn't have to disappear. A study by Berlin's Max Planck Institute showed participants several pictures of smiling people. When they were asked to compare them to several pictures of neutral expressions, most of the participants thought the smiling group looked younger. If you're concerned you've lost your youthful glow, a smile could help you find it again.
5. A Smile a Day…
A study by the Loma Linda University School of Medicine's Department of Clinical Immunology found that smiling boosted the immune system by increasing the number of white blood cells in the body. It might be an overstatement to say laughter is the best medicine, but if the research is to be believed it may very well help stave off infection.
Your smile can make a massive difference in nearly every part of your life. It can make you look younger, feel better, and even help you fight off disease! If you're worried that your whites aren't quite so pearly, consider talking to a cosmetic dentist about making some corrections. They'll be able to give you the grin you deserve.
About the Author
Dr. George T. Philip is a family and cosmetic dentist with nearly two decades of experience. Dr. Philip forms a close bond with his patients and takes the time to listen to all their needs. He treats all age groups, so no matter your issue he'll be happy to help you however he can. If you need a little help with your smile, Dr. Philip can be reached at his website, or by phone at (972) 285-6144.
Comments Off

on 5 Ways a Great Smile Can Brighten Your Life
No Comments
No comments yet.
RSS feed for comments on this post.
Sorry, the comment form is closed at this time.