May 22, 2021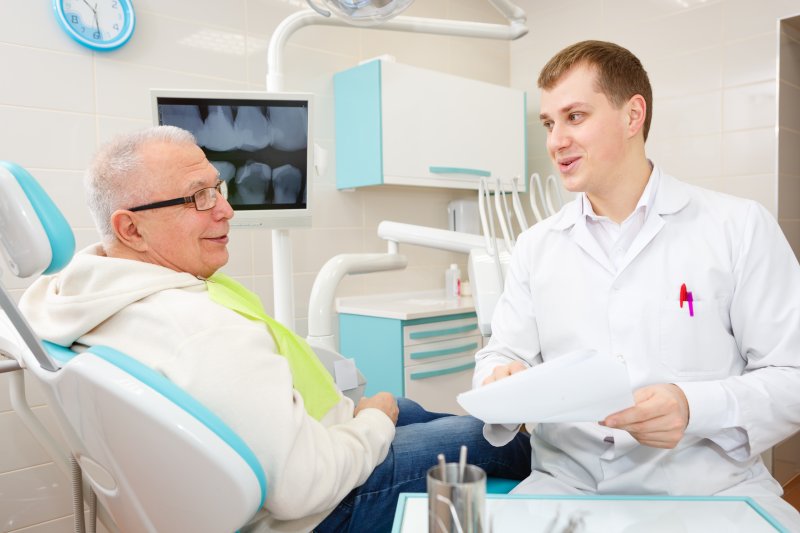 While there are many options for replacing teeth, dental implants offer the highest level of customization. That means just about any number of teeth (and any teeth) can be replaced with them. However, patients do need to meet certain requirements before they can be placed with confidence. This is where the consultation comes into play. If you've been curious about dental implants in Sunnyvale but weren't sure if they were the best option, a consultation with an implant dentist is a great first step. Here's what you can expect when you schedule.
Discussing Your Needs
Your needs are always the top priority, which is why when you first arrive for the consultation, the dentist will ask you questions about your expectations. For example, they're likely to ask which teeth you intend to replace with dental implants and how many you need to replace. It's also common for dentists to go over your dental history and fill out forms regarding important details like medications you are currently taking. Remember, the consultation is the most ideal time to inform the dentist about your specific needs but also ask any questions that you have about treatment.
Oral Examination
To determine your eligibility to receive dental implants, dentists will capture detailed X-rays of your mouth as well as go over existing X-rays if they have them to build a complete picture of your oral health. X-rays also help them understand the current condition of your bone tissue and whether it's thick enough to receive a dental implant. In the event it is not, other treatments may need to be planned in advance beforehand, such as a bone graft.
Additionally, if existing tooth decay, gum disease, or teeth in need of removal are present, treatments to address these concerns are scheduled before implant surgery can occur.
Treatment Planning and Scheduling
Following the completion of the consultation, the dentist will be able to break down a precise timeline of what receiving your dental implants will look like. This includes scheduled appointments for the surgery itself (either in-office or with a trusted oral surgeon the dentist partners with), follow-up visits to examine the condition of the implant, and dates in which the abutment and restoration are attached.
During this portion of the consultation, dentists are happy to walk you through the best way to accommodate these visits depending on your schedule.
Financing
Towards the end of the consultation, it's common for the dentist to then refer patients to either an office manager or insurance/treatment coordinator to discuss financing of dental implants. This involves breaking down whether insurance offers coverage or not. It also may include discussion on third-party financing, which is a common option for more expensive treatments like dental implants.
If you're interested in dental implants, the best way to learn more is to schedule a consultation with a dentist in Sunnyvale! They're more than prepared to provide helpful resources on treatment and how to finance it going forward.
About the Author
Dr. George T. Philip partners with some of the most highly trained dental implant specialists in Sunnyvale, ensuring your dental implant placement has the most successful outcome possible. Of course, he's more than happy to educate patients on the implant process and make sure they are satisfied with their permanent restoration created using his advanced digital impression system. To schedule a consultation with him on dental implants, you can contact him through his website.
Comments Off

on What to Expect During a Dental Implant Consultation
No Comments
No comments yet.
RSS feed for comments on this post.
Sorry, the comment form is closed at this time.