January 4, 2021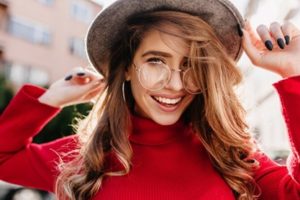 There are many benefits to starting the year with a dental checkup. If you spent 2020 covering your mouth when you smiled or laughed, getting your oral health back on track can help put that self-consciousness to bed. Keep reading to learn how visiting your dentist in Sunnyvale early in the year can give you a great start to the new year.
Getting a Jumpstart on Your Oral Health
If you are used to having challenges with your dental health, seeing your dentist at the start of the year can set you up to have a bright, beautiful smile a lot sooner rather than later. Once your teeth and gums are healthy, you can start discussing the correction of minor quirks in your smile with your dentist. Cosmetic treatments like dental bonding and teeth whitening can help you achieve the gorgeous grin you've always wanted in as little as one dental visit!
Early Treatment for Dental Issues
With the hustle and bustle of the barrage of holidays that stretch from October to February, it can be easy to get relaxed with your regular dental care routine. But if you've noticed a spot on your tooth or swollen, bleeding gums, the earlier you can get to the dentist the better. Catching and treating tooth decay while it's small can save you quite a bit of stress and money. Swelling and bleeding are often symptoms of gingivitis. At this stage of gum disease, your condition can be reversed with the help of your dentist. But once it progresses to the "slight gum disease" stage, you will need to start visiting your dentist more often to help you keep your new dental condition from progressing any further.
Renewed Benefits
If you are one of the many individuals whose dental benefits reset at the beginning of the year, visiting with your dentist early in the year is a great decision. You can catch up on any dental treatments you were unable to get last year, and you and your dentist can plan any additional treatments throughout the rest of the year. This is an excellent opportunity for them to assist you with getting the most out of your dental benefits and making sure your procedures stay affordable.
Making Your Visit Fit Your Schedule
If your busy schedule often causes you to have to postpone or cancel your dental appointments, booking your visit early in the year is a good idea. The first few weeks after a holiday are oftentimes less busy for dentists. This gives you a bit more freedom to make your checkup more convenient, but it will also give you a bit more time with your doctor to discuss any recommended procedures or get answers to questions.
Studies show that more than 80 percent of American adults don't like their smile, so if your smile isn't your favorite asset, you're not alone. But starting 2021 with a visit to the dentist can put you on a path to improving your dental health. You deserve to have the dazzling smile you've always wanted, let this year be the one that you achieved it.
About the Author
Dr. George Philip is dedicated to helping his patients achieve healthy smiles while helping them make well-informed decisions about their dental care. As a family dentist in Sunnyvale, he treats everyone from children to the elderly, so he makes a point to stay abreast of the latest techniques and treatments in order to provide personalized care for each patient. Dr. Philip's professional affiliations include the American Dental Association, the Academy of General Dentistry, the Texas Dental Association and more. If you're ready to get the smile you've always wanted, visit the website or contact the office at (972) 285-6144 to schedule your visit today!
Comments Off

on 4 Benefits of Starting Your Year with a Dental Checkup
No Comments
No comments yet.
RSS feed for comments on this post.
Sorry, the comment form is closed at this time.