November 20, 2020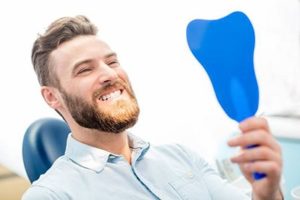 It has been a rough year for everyone. As a result, many people have had to pinch pennies to make ends meet. As you look for ways to save money, don't skip routine visits to your dentist in Sunnyvale. Although you might believe you're reducing your expenses, you're actually opening the door to a dental bill. If you're concerned about the cost of a preventive visit, you can use your dental insurance to enjoy 100% coverage. Unfortunately, your policy is about to expire. Here are 5 reasons you'll want to schedule an appointment before you lose your coverage to save money down the road.
1. Dental Insurance is a Monthly Investment
Every month you pay a premium for your policy, which is an investment designed to keep your smile healthy. Although every plan differs, most include:
100% preventive coverage
80% minor restorative coverage
50% major restorative coverage
If you don't use your dental benefits, you're throwing money down the drain because you aren't reimbursed for anything you don't use, and nothing carries over into the new year.
2. Reduce Overall Oral Health Expenses
Dental care focuses on prevention because it is proven to keep your teeth and gums healthy. You'll lessen the likeliness of needing a costly treatment down the road. In fact, research shows every $1 spent on prevention can save you as much as $50 on restorative or emergency care. You'll save money long-term by visiting your dentist at least every 6 months for a cleaning and checkup.
3. Prevent a Dental Emergency
No one has the time or funds for an unplanned trip to their dentist because of an emergency. Although you might never expect one to happen to you, 1 in 6 Americans faces a dental emergency each year, which can be quite costly. You can significantly lower your risk by visiting your dentist regularly. If you develop a problem that requires urgent attention, many insurance carriers offer coverage for emergency services.
4. Benefit from the Right Dentist
If you're ready to invest in a healthy smile, don't Google, "where is a dentist near me?" Although you want an affordable option, it's better to consider their qualifications and experience. In addition, choose one that accepts your dental insurance. They will help you maximize your policy to reduce the amount you need to pay out-of-pocket to keep your teeth and gums healthy.
5. Don't Lose your Coverage
When the clock strikes midnight on December 31st, your benefits will expire. On average, less than 3% of Americans meet their annual limits, which means you likely have coverage you're about to lose. While you look for ways to save money, don't delay seeing your dentist. You can invest in a healthy smile and reduce your overall expenses by visiting your dentist every 6 months using your insurance.
About Dr. George T. Philip
Dr. Philip earned his dental degree at the Nova Southeastern University College of Dental Medicine. He strives to create healthy, bright smiles through affordable care. He works with many dental insurances to keep your treatments within your budget. Contact our office today to schedule your appointment.
Comments Off

on 5 Reasons to Visit Your Dentist to Save Money
No Comments
No comments yet.
RSS feed for comments on this post.
Sorry, the comment form is closed at this time.