May 7, 2020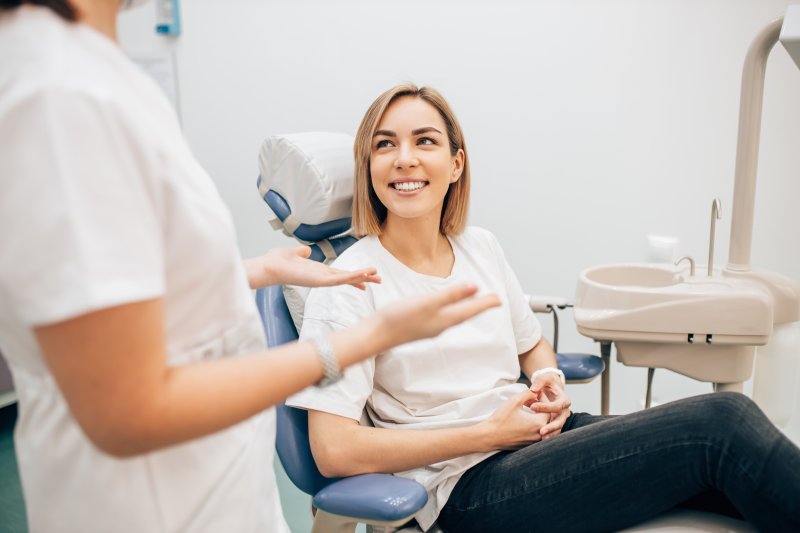 The COVID-19 pandemic has changed the way that many people are living their lives. From social distancing to quarantining, safety has become everyone's top priority. Now that businesses are starting to reopen during the pandemic, it's even more important to take care of yourself. Dental practices understand this and are going the extra mile to ensure that their patients are protected throughout each appointment. Read on to learn more about the new precautions that your dentist in Sunnyvale has put in place.
Before Your Appointment
It's important to make sure that both the dental team and their patients are not at risk of spreading the virus to each other. Before your appointment, you'll receive a no-touch temperature check as well as a questionnaire to assess how likely it is that you've been exposed to COVID-19. Each member of the dental team receives this same test at the start of every day to ensure your safety.
The waiting areas in dental offices are changing as well. Many practices are putting tools in place that allow you to check-in and wait for your appointment in your car, keeping you appropriately spaced from other patients. Other practices are putting chairs six feet apart in their waiting areas and putting barriers between them.
During Your Procedure
Pandemic or not, dental teams are sticklers for hygiene and set high standards for their safety practices. In addition to the masks, gloves, and sterilization techniques that they always use, practices are now incorporating additional protective equipment into their procedures. Things like face shields, surgical gowns, and goggles are being used to further reduce the possibility of the transmission of potentially harmful microorganisms. Some practices are also using state-of-the-art suction systems to keep particles in your mouth from becoming airborne.
After Your Appointment
Cleanliness doesn't stop when your treatment is done. After you've left, the dental team does a rigorous, thorough cleaning of the operatory where you received your treatment. Every exposed surface is completely disinfected, waste and other foreign objects are removed from the room, and all used dental instruments are sterilized. Team members hold each other accountable for ensuring that these cleaning standards to not lapse and that the safety of each patient is maintained.
Dental offices are some of the cleanest, most sterile places you can visit. If you need to schedule a dental appointment during the pandemic, you can feel confident that your dentist in Sunnyvale is going the extra mile for you.
About the Author
Dr. George T. Philip wants his patients to live their best lives and have excellent oral health. A lifelong Mesquite resident, he takes pride in being able to serve his community. Since graduating from dental school at the Nova Southeastern University College of Dental Medicine, he has been a staunch advocate of continuing education. He is a member of many prestigious dental organizations, such as the Spear Study Club and the American Dental Association. If you'd like to learn more about how Dr. Philip and his team are working to keep patients safe during the pandemic, they would love to speak with you. Give the office a call at (972) 961-4105 or send them an email.
Comments Off

on Change of Pace: What Dental Appointments Are Like During COVID-19
No Comments
No comments yet.
RSS feed for comments on this post.
Sorry, the comment form is closed at this time.