March 30, 2020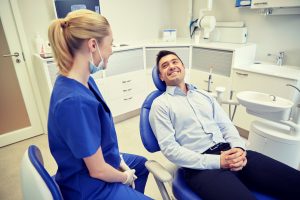 If you live in Dallas County, TX, you have been placed under a shelter in place for a while now. What exactly does this mean? It means two main things: all people should stay home unless they absolutely have to leave, and all non-essential businesses are closed until further notice. While your emergency dentist in Sunnyvale is still open for treating urgent dental situations, other businesses are not still open. Read this guide to understanding which places are still up and running.
Restaurants for Takeout
While not every restaurant is still open, many have adjusted with the times and have shifted their services toward only takeout and/or delivery. This means you can still enjoy their food, but you'll have to eat it in your own home. Just make sure you throw away the bag the food came in as soon as you take the food out, and wash your hands before and after eating.
Pharmacies
As long as people need medicine, pharmacies will remain open. However, most of them have switched to drive-through services only. You can still receive your prescriptions, but make sure to dispose of the bag the medicine comes in and to wash your hands before taking your medicine.
Grocery Stores
Many grocery stores have adjusted their hours to have "elderly hours" for those who are older or immunocompromised, as they are at a higher risk for contracting the coronavirus. If you are not part of that population, pay attention to when regular store hours will allow you to shop.
It's also best to make as few trips to the grocery store as possible. Buy your groceries in bulk if you can. While you're shopping, try your best to stay six feet away from other shoppers. It never hurts to wear a mask or gloves to the store if you can.
Dentists for Emergencies
While general hospitals and doctor's offices might be overwhelmed with COVID-19 cases, your dentist in Sunnyvale is still open. However, since all elective procedures are postponed indefinitely, your dentist is likely only treating dental emergencies. If you break a tooth or have a serious toothache, rest assured that your dentist will still see you for treatment.
With the COVID-19 pandemic in full swing, many businesses have been forced to close due to worries about spreading the virus. However, there are plenty of places that still offer their services in these trying times, including your dentist. Don't hesitate to contact them if you are suffering from dental pain.
About the Author
Dr. George Philip is a family and emergency dentist in Sunnyvale, TX who has more than 15 years of experience in the dental field. His practice is still open for treating emergencies, so feel free to contact his office via his website or by calling (972) 285-6144 if you think you may have a dental emergency.
Comments Off

on Which Businesses Are Still Open During a Shelter in Place?
No Comments
No comments yet.
RSS feed for comments on this post.
Sorry, the comment form is closed at this time.