December 11, 2019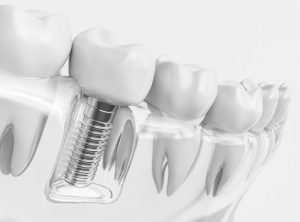 Did you know that about 120 million people in the United States are missing at least one tooth? This number is only predicted to grow within the next couple of decades. With all of these people missing teeth, it's no wonder that tooth replacement methods have improved so much. Dental implants are by far the most popular of these choices. Let's take a moment to examine why dental implants in Sunnyvale have become so widely desired.
Longevity
Many people choose dental implants because of their ability to last for decades. Although implants might seem like the more expensive option up front, they actually save you lots of money in the long run. This is because they don't need to be replaced every few years like dentures and bridges do. In fact, if you take care of your implants, they can last 30 years or more. They could even last for the rest of your life!
Require Little Maintenance
Just brush your replacement teeth the way you used to brush your natural teeth. You'll have to floss around your restoration, and keep up with your regular six-month dental appointments, but other than that, maintenance couldn't be simpler.
Easier Eating
With dental implants, you can eat all of your favorite crunchy, chewy, and healthy foods the same way you used to be able to with your natural teeth. You don't have to worry about unexpected slippage or damage like you would with traditional ill-fitting dentures.
Self-Supporting
Dental implants replace not just the visible crown of the tooth, but also the root, or the part that fits underneath the gumline. This provides full support for your brand-new smile without having to place stress on any of your remaining teeth or oral structures, like dental bridges do.
Now you see why dental implants have become so popular over the years! If you're missing teeth and implants are starting to sound appealing to you, schedule a consultation with your dentist in Sunnyvale.
About the Author
Dr. George Philip earned his Doctor of Dental Medicine degree from the Nova Southeastern University College of Dental Medicine in 2003. Then, in the next year, he purchased his own private practice in Sunnyvale, TX. He wholeheartedly believes in educating patients about their treatment options before going through with a procedure. If you have any questions about dental implants, don't hesitate to contact Dr. Philip at (972) 285-6144.
Comments Off

on Why Have Dental Implants Become So Popular?
No Comments
No comments yet.
RSS feed for comments on this post.
Sorry, the comment form is closed at this time.