November 16, 2019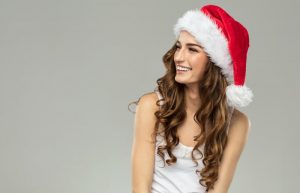 Imagine you're in the middle of your holiday shopping. Maybe you're on your way from one store to the next, or maybe surfing the internet, in search of the perfect gift. You have a million other things on your mind, but as you take a bite of the peppermint bark your neighbor made, you hear a crunch that's a little too loud. A cracked or broken tooth would put anyone in a bad mood, but it can really put the brakes on enjoying the holidays. From opening packages, to eating hard candies, to the hustle and bustle of the season, there are a lot of things that can sneak up on you and cause a dental emergency. Here are three tips that your dentist in Sunnyvale wants you to know about avoiding a dental emergency during this time of year.
Crunch Time
The holidays are known for being both fun and stressful. Trying to find time between parties and shopping and baking and family can be difficult. However, one of the best ways to prevent a dental emergency is to catch small problems early, so don't cancel any dentist appointments coming up! Seeing your dentist regularly for your cleanings and checkups, especially during the holidays, is the fastest way to spot anything that might constitute an emergency later.
Another easy routine that ensures a dental emergency-free holiday is regularly brushing your teeth. Those delicious holiday meals and snacks have dangerous carbohydrates, sugars, and food particles that can quickly eat away at the protective enamel of your teeth. Make sure you're brushing twice daily to clean up your teeth and prevent cavities.
Ripping Wrapping Paper
You might be excited to open all your gifts on Christmas morning, but don't get carried away. Your teeth are meant to chew food, and most people don't think about the potential damage anything else can cause. Chomping down and tearing open plastic, bottles, ribbons, or even cardboard can move a tooth out of place or seriously damage it. Reach for the scissors instead!
Snacking Season
Although the holidays are known for their sugary treats, cookies and hot cocoa aren't the only threats to your teeth. Crushing hard candies like peppermints and candy canes might seem harmless, but one too many can put you in serious pain in no time. Toffee and other sticky candies should be avoided in excess as well. These sticky candies can latch on to filling or crowns and rip them off completely, which is painful for you and your pocketbook.
Give yourself the gift of avoiding a dental emergency this year. Follow these three easy tips from your family dentist in Sunnyvale to have a holiday season both you and your teeth can enjoy safely!
About the Author
Dr. George Philip has been serving the Sunnyvale area with preventive, restorative, and cosmetic dentistry since 2004. His practice focuses on providing people with genuine and respectful dental care for healthy smiles that inspire confidence. If you have questions about the article you just read, he can be reached through his website or at (972) 285-6144.
Comments Off

on 3 Tips for Enjoying the Holidays and Avoiding a Dental Emergency
No Comments
No comments yet.
RSS feed for comments on this post.
Sorry, the comment form is closed at this time.