August 6, 2019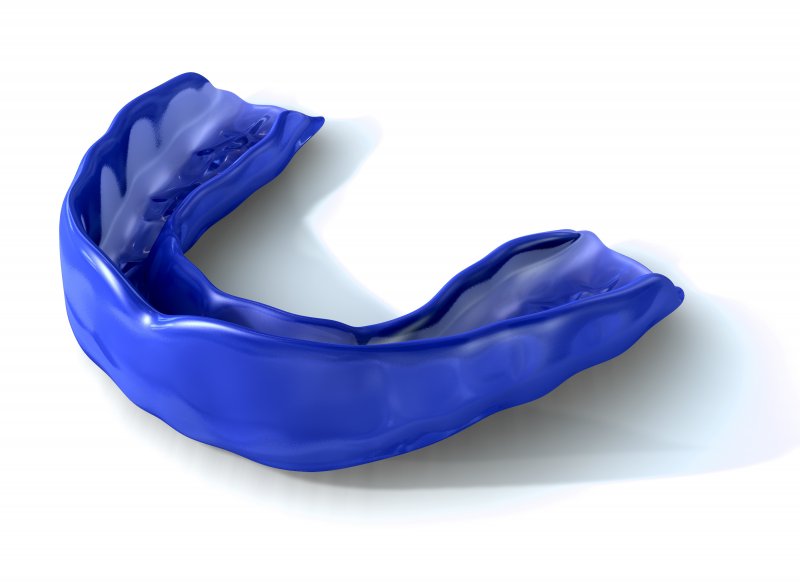 During the fall season, it can be nice to get a break from the hot sun while still being able to play sports outside. While the cool air can be a relief, that doesn't mean you shouldn't be thinking about staying protected as you head on down to the football field. In fact, the overwhelming majority of dental injuries and emergencies occur as a result of playing contact sports, so you'll need to take note of these tips from a dentist in Sunnyvale before you get started. The last thing you want is for your day off of playing sports with family and friends to be interrupted by a dental emergency.
Wear a Custom-Made Mouthguard
One of the most important pieces of equipment you can have as an athlete is a custom-made mouthguard. These oral appliances, also known as sportsguards, are ideal for protecting your teeth in a large variety of circumstances. Whether you're playing football, soccer, volleyball, basketball or hockey, they can make the difference between protecting your tooth from certain damage and cracking or even losing a tooth due to blunt force trauma.
Dentists will recommend custom-made mouthguards over store-bought solutions for many reasons. First, custom-made mouthguards are better designed to fit comfortably. If there's one way to get your child to not wear their mouthguard, it's by giving them one that does not fit comfortably in their mouth.
Second, custom-made mouthguards offer the best overall protection. While a store-bought solution, such as a boil-and-bite mouthguard, is better than nothing, it does not have the same durability or effectiveness as a mouthguard created by a dental professional. For this reason, it's the single most important purchase you can make for yourself or your child if you actively play contact sports.
Wear a Helmet When Appropriate
It may seem obvious that wearing a helmet is incredibly important to reducing injuries while playing sports, but it's especially important when it comes to avoiding oral injuries. Helmets are designed to reduce overall impact throughout the skull, not just at the point of contact. When a helmet fits properly and is made from the right material, it can also reduce the risk of you biting down on your teeth to hard, causing them to crack or even shatter.
Stay Committed to Routine Dental Checkups and Cleanings
A less direct tip for preventing dental injuries, keeping up with your routine checkups gives your dentist a chance to confirm if any issues are currently present with your oral health. For example, if you suffered from a teeth grinding habit and didn't know it, your enamel might already be weak and therefore at higher risk of breaking or cracking as a result of a sports injury. Routine visits help you catch that problem sooner and treat it accordingly.
With these tips in mind, you'll be far better equipped to avoid dental injuries and enjoy your next big game this fall. Schedule your next appointment with a dentist today to stay proactive.
About the Author
Dr. George T. Philip earned his dental degree from the Nova Southeastern University College of Dental Medicine. He loves informing his patients on how to protect their smile, whether it's from decay or from physical injuries while playing fall sports. To learn more about his practice, you can contact him through his website.
Comments Off

on Plan to Play Fall Sports? Here's How You Can Protect Your Smile
No Comments
No comments yet.
RSS feed for comments on this post.
Sorry, the comment form is closed at this time.