May 23, 2019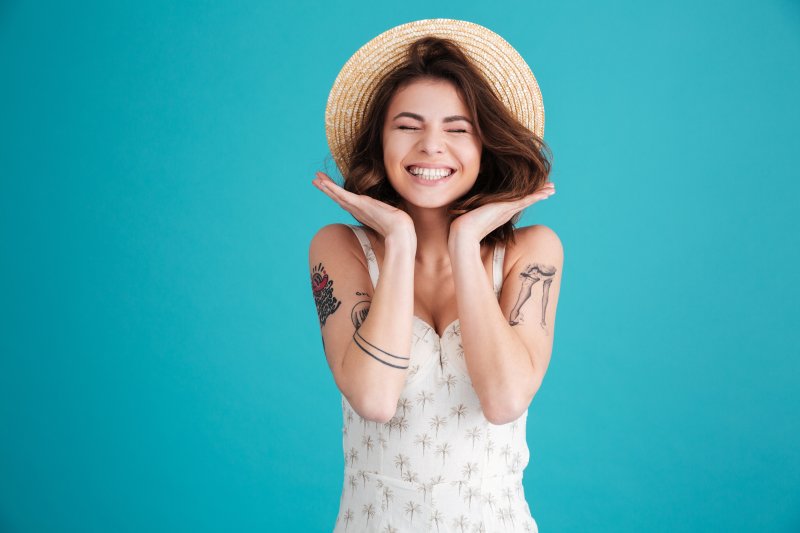 Now that summer's finally here, it's only a matter of time before your schedule is filled with vacation plans, weddings, graduation parties, and summer camps. It's a good idea to get important matters settled before life gets busy, so why not take the opportunity for a visit to your dentist in Sunnyvale? Here's a reminder of why your routine dental check-ups are so important – and why you should make time for them sooner rather than later.
Your Dentist Can Give Your Teeth A Thorough Cleaning
Like most people, you were probably taught the importance of brushing and flossing at a young age and have been doing so at least twice a day. Unfortunately, sometimes the plaque that leads to tooth decay can form despite your best efforts. Worse, if plaque hardens into tartar, it can no longer be removed with at-home oral care.
Your dentist can thoroughly clean your teeth of plaque and can remove tartar with a technique called scaling; they may also polish your teeth. These basic treatments make it much easier to avoid tooth decay and gum disease.
Your Dentist Can Examine Your Mouth for Cavities and Other Problems
Obviously, a dental check-up will involve making sure your mouth is healthy. Your dentist will check your teeth for signs of decay as well as your gums for signs of infection. Furthermore, since many systemic diseases such as osteoporosis and diabetes can have oral symptoms, your dentist may be the first to find signs of major health issues. X-rays can show evidence of bone loss in the jaw; other warning signs of disease can be found during examination, such as red or white patches that can indicate oral cancer.
Identifying Problems Earlier Makes Them Easier to Treat
In many cases, oral health issues like tooth decay and gum disease are easier to treat in their earlier stages. A cavity can be cleaned and filled before the bacteria have an opportunity to reach the pulp and cause an infection requiring a root canal; gum disease is more easily treated in its earliest stage (known as gingivitis) but can result in tooth loss if unchecked. Keeping your regular dental appointments increases your chances of having problems found before too much damage is done.
It's recommended that you visit your dentist twice a year; if you haven't had an appointment yet, the beginning of summer is the perfect time to do so. For children, it's easier to find a time to visit without worrying about missing school; for adults, it's an opportunity to take care of your health before your life gets too busy.
About the Author
Dr. George T. Philip considers himself a true Texas dentist, having been born and educated in the state. He takes continuing education courses to learn more about the latest treatments in every aspect of dentistry, and he aims to build trusting relationship with patients and their families. To schedule an appointment, visit his website or call (972) 285-6144.
Comments Off

on Start Your Summer with a Visit to Your Dentist in Sunnyvale
No Comments
No comments yet.
RSS feed for comments on this post.
Sorry, the comment form is closed at this time.