August 3, 2018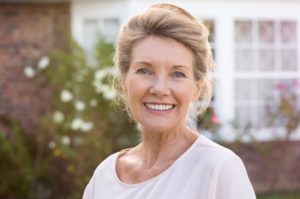 Your dental implants are made to last a long time—just like your natural teeth. Now that you have a full and healthy smile, your main goal should be to keep it looking great and in good shape. So how do you make sure your dental implants in Sunnyvale last as long as they're intended? Keep reading to find out some helpful tips on how to set your implants up for long-term success.
Your Oral Hygiene is More Important Than Ever
Your dental implants and their restorations need to be cleaned at least twice a day, very thoroughly. This will prevent plaque and bacteria from building up in the microscopic spaces between the implant post and the gums or bone.
Just like with your natural teeth, you must brush twice a day (in the morning and at night) and floss once a day. A diligent oral care routine is the best way of preserving your dental implants.
Watch Out for Gum Disease
Gum disease that affects your natural teeth can also affect the stability of your dental implants. The inflammation and bone loss caused by this damaging condition can weaken your new tooth's support.
Gaps and pockets around the implant due to gum disease can be hard to correct and could result in losing an implant. Most instances of this disease can be prevented or at least controlled through routine professional dental care and great oral hygiene at home.
Minimize Stress and Force Placed on Your Teeth
Extreme biting force, clenching while you sleep, and accidental injury to the mouth can wear down and even destroy the bond your implant has made with your jawbone. Without this strong bond, your implant can be loosened or knocked out. If you're experiencing these issues, use a nightguard when sleeping to prevent grinding. If you're involved in any physical activities, use a mouthguard to protect your smile from harm.
Non-Oral Health Decisions Matter
Maintaining a healthy lifestyle by making good choices in activity and diet, as well as controlling chronic health issues can protect both your natural and artificial teeth. Eating foods high in calcium and low in sugar are positive steps towards healthy, long lasting implants.
If you like to drink soft drinks, or sugary beverages, try to substitute water instead. Water naturally cleans debris from your mouth and is good for your body. A regular exercise routine can also improve your overall and oral health.
Smoking, drug use, uncontrolled diabetes, and cardiovascular diseases are just some examples of factors that can increase the likelihood of gum disease and implant loss.
Your dentist in Sunnyvale will set you up for success starting when they place the implant. How long that implant lasts will be up to you so it's important that you consider the tips we have provided.
Meet the Dentist
Dr. George T. Philip was born and raised in Mesquite, so he adds a personalized hometown touch when serving his patients. He routinely takes continuing education courses in order to provide the best treatment no matter what your situation is. He currently runs his own practice and can be contacted by phone at (972) 285-6144 for any questions you may have.
Comments Off

on The Best Ways to Make Your Dental Implants in Sunnyvale Last
No Comments
No comments yet.
RSS feed for comments on this post.
Sorry, the comment form is closed at this time.