Cost of Dental Implants – Sunnyvale, TX
Understanding the Price of Tooth Replacement
When Dr. Philip starts talking with patients about dental implants, they tend to feel intimidated by the cost, at least at first. However, these costs are largely influenced by your needs, resulting in significant variation from patient to patient. Of course, our office wouldn't recommend dental implants unless we believed they were the most effective solution to tooth loss, regardless of the number of teeth you need to replace. To better understand how the cost of dental implants is determined, keep reading or give our office a call!
Types of Dental Implants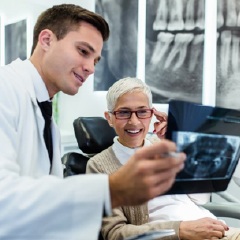 The materials used to make your implant post, the portion that effectively becomes your replacement tooth's root, can influence the cost of your overall treatment. However, the number of implants you intend to replace has a much larger influence because it makes every aspect of your treatment more complex. The price can also be influenced by the manufacturer our office purchases the implants from. During your consultation, our office will go over all of these details so that you can remain informed during every step of the implantation process. If you have questions about the options we choose, feel free to ask!
What are the Stages of Dental Implant Treatment?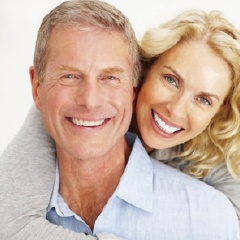 Keep in mind that most patients do not pay for their dental implant treatment upfront. Instead, people will make regular payments to pay the cost over time, which makes sense since treatment is a several-month-long process. However, each stage does come with its own set of costs depending on your needs.
To start, the planning stages of your treatment may include bone grafts, extracting teeth, or periodontal therapy. Bone grafts expand bone volume, while periodontal therapy improves the health of your gums; both treatments improve your eligibility for treatment.
The implant surgery can also vary in cost depending on how much time is needed to complete the placement of each post. This stage may also include the placement of abutments, which act as connectors for the restoration and implant itself.
Finally, the design and placement of your restoration, which may be a single crown, bridge or denture, can dramatically influence your overall cost.
Are Dental Implants Worth the Investment?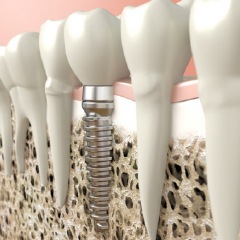 Dental implants are considered to be the most cost-effective solution to dental implants because of their longevity, durability, functionality and lifelike aesthetics. They do not require replacement every 7 to 10 years like dentures. Bridges also require replacement every 10 to 15 years. In contrast, dental implants can last anywhere between 25 years and a lifetime when properly maintained. For these reasons, dental implants are truly worth the investment, as long as you understand the long-term benefits.
Does My Dental Insurance Cover Dental Implants?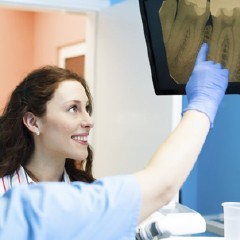 While you'll need to check the details of your insurance policy, dental implants are not typically covered by dental insurance. Even if yours does not, it's worth considering how it may cover the cost of preparatory treatments or the restoration itself. Opting for flexible financing plans like CareCredit can also make payments more manageable. Either way, we'll work with you as you explore your resources to make dental implants fit into your budget.